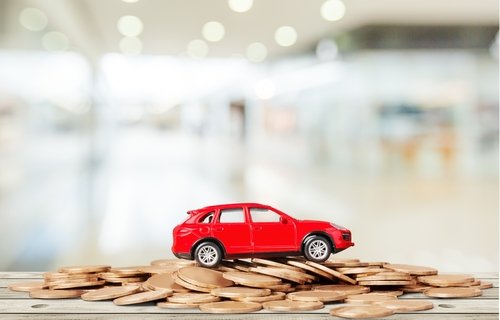 Auto Approve Review 2020
Cashback, 3 years ago
0
6 min

read
819
Want a better deal on a car loan? Auto Approve might be just what you need.
Auto Approve specializes in helping clients get refinancing deals with lower interest rates, which means you get to save money on your monthly car payments.
With Auto Approve, you can discover the lowest interest rates and the highest loan amount you are eligible for within minutes.
By the end of our Auto Approve review, you'll know for sure if this service is the best choice for refinancing your car loan.
Table of Contents:
What is Auto Approve?
How Do You Qualify?
Auto Approve Application Process
How Much Can You Borrow?
What is the APR?
Are there any fees?
Is Auto Approve for You?
What Is Auto Approve?
Auto Approve is a marketplace lender that's been in operation since 2016. It's head office is in Maple Grove, Minnesota, but its services are available in all 50 states of the US.
The company offers auto loan refinancing services and is especially popular in helping vehicle owners reduce payments and interest rates on car loans.
Auto Approve accomplishes this by connecting car owners to the best auto lenders who offer the best deals. This process enables vehicle owners to switch from their current lenders to a more cost-effective lender.
There are a wide variety of lending partners Auto Approve works with. These include finance companies, commercial banks, credit unions, and others.
The company's unique relationship with the lenders it partners with gives it access to bargain deals that individuals typically can't access on their own.
Compare Quotes
Auto Approve Refinance Benefits:
Paying off your car loan faster (The faster you pay back your car loan, the less interest you pay over time).
A lower interest rate, which means a less costly car loan in the long run.
Lower monthly payments, which is another money-saving benefit.
An opportunity to skip one or multiple payments.
Having a co-borrower removed on your original car loan.
How much lower your interest rate or monthly payment will be after using Auto Approve will depend on the lender you end up with.
But Auto Approve lets you control whether to shorten or lengthen the term of your loan to better suit your convenience or financial situation.
Auto Approve's refinancing services are available not only to car owners, but also to owners of motorcycles, RVs, SUVs, trucks, ATVs, and boats who are looking to refinance.
How Do You Qualify for an Auto Approve Auto Loan?
To be eligible for an Auto Approve Auto Loan, you need to possess specific minimum requirements.
Qualification Requirements:
A minimum credit score of 580;
You must be at least 18 years old;
You must have a minimum monthly income of $1,500 (That said, Auto Approve Auto Loan is open to working with applicants who are unemployed but can prove that they can repay their obligations on the due dates);
The vehicle you are refinancing must have a loan balance not lower than $7,500;
The vehicle must not have more than 150,000 miles on it or be older than ten years old; and
You must be a US citizen or permanent resident.
Documents Needed to Support Your Application:
Driver's license
Government-issued photo ID
Proof of identity
Proof of income
Business formation documents
Loan payoff statements
Current vehicle registration
Recent pay stubs
Proof of insurance
Proof of citizenship or residence permit
Reference
Whether or not your application for an Auto Approve Auto Loan is approved is typically communicated within an hour of submitting an application. If your application is approved, loan funding is usually made available within two business days.
It's important to note that Auto Approve Auto Loan reports to Equifax, Experian, and TransUnion (the three credit bureaus) your account activity, meaning if you fail to make payments on due dates, it'll negatively affect your credit score.
Auto Approve Application Process
Applying with Auto Approve is easier than ever, simply input your information on their online application and get quotes in just a matter of minutes.

Just a few simple steps and you can be on your way to saving yourself a ton of money each month with a better interest rate!
But, they make it easy for everyone, if you prefer to not put your information in online, simply give Auto Approve a call!
How Much Can You Borrow from Auto Approve?
Depending on factors such as your credit score, the term of the loan, the value and condition of the vehicle, and so on, you can borrow as little as $7,500 or as high as $150,000.
The lender options Auto Approve has available at the time of your application will also determine the loan amount you can access, the type of interest rate, and the term of the loan.
The loan term is typically anywhere between 12 and 84 months. The longer the term, the higher the loan amount can be while keeping monthly payments to a minimum.
But note that a longer-term also means more interest to pay.
What Is the APR with Auto Approve?
With Auto Approve Auto Loan, the Annual Percentage Rate (APR), which is your payable interest over 12 months, is usually fixed, ranging between 2.74 percent APR and 19.99 percent APR.
What determines the APR you end up with is your credit score and other pertinent factors. The higher your credit score, the lower your APR will likely be.
What Fees Does Auto Approve Charge?
Auto Approve Auto Loan doesn't charge an application fee, late fee, or prepayment fee. This is why refinancing with Auto Approve is such a cost-effective option.
Is Auto Approve the Best Choice For You?
If you want a loan for a new car, Auto Approve isn't for you, Auto Approve is an excellent choice if you'd like an easy and quick way to get the best deal on refinancing an auto loan on a car you already own.
Applying is easy and can be completed in a few simple steps via the company's website, after which you can get a response in no time.
The company connects you to the auto lenders with the lowest interest rates and friendliest terms that ensure you not only can pay back your car loan at a low cost but that you can also settle your debt in less time.
With Auto Approve's loan consultants, finding an auto loan with an interest rate and other refinancing terms that best suits you becomes effortless.
The personalized customer experience, no application fees, and fast approval times make the entire process a breeze. And just as important, the service is available to not only car owners, but also to the owners of trucks, SUVs, motorcycles, boats, ATVs, and RVs.
Related posts
Subscribe
* You will receive the latest news and updates on your favorite celebrities!