Veterans United Home Loans Review 2020
Cashback, 3 years ago
0
5 min

read
820
Founded in 2002 by brothers Brant and Brock Bukowsky, Veterans United home loans primarily cater to military service members.
It is the nation's largest VA home loan lender. In addition to offering VA loans, it also offers conventional loans and other government-backed FHA and USDA loans.
Table of Contents:
Is Veterans United a Good Lender?
Qualifications
Closing Costs
Home Loan Options
Pros & Cons
Is Veterans United a Good Lender?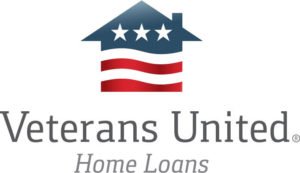 Veterans United was founded originally to cater to the unique needs of U.S. military men and women, where difficulty raising a downpayment or unusual credit history was frequently an issue.
With Veterans United home loans, these factors are taken into consideration. Their VA loans offer a higher degree of flexibility in debt-to-income ratios and down payments when considering an application.
Veterans United has received a score of 4.9 over 4,071 reviews on Trustpilot with relatively low volumes of complaints being reported. They have a client advocate team on hand to provide assistance if any issues are encountered during the loan application process.
They also have a free counseling service called the Lighthouse Program. This Program offers financial advice and long-term goal setting for those who want to improve a low credit score, or reduce a debt-to-income ratio, to qualify for Veterans United home loans.
Veterans United Home Loans Qualifications
A VA loan can be easier to get approved for than other conventional loans as it is backed by the Department of Veteran Affairs.
In order to qualify, however, the minimum credit score is 620. You will more than likely be able to secure a VA loan with a 0% downpayment. If you have a limited credit history, proof of regular and timely utility or rent payments may be able to help secure the loan.
Another qualifying factor may be your residual income. Unlike other mortgage lenders, this is calculated outside of your standard debt-to-income ratio. Your residual income is how much money is left in your account each month after all major expenses (i.e. mortgage and utilities) have been paid, but before daily living expenses are deducted.
This method of calculating residual income takes into account the huge variation in living costs between individual applicants, depending on location, family size, and other contributing factors.
Compare Rates Now
Does Veterans United Pay Closing Costs?
With VA loans, the VA charges a "funding fee." This can be anywhere in the range of 1.25% to 3.30% of the loan amount. The exact amount will depend on your downpayment and may be slightly higher for members of the Reserves or the National Guard.
The VA does not pay closing costs, and you may be subject to fees for appraisals, credit reports, property taxes, insurances, pest inspection, title surveys, and so on.
As with all loans, you will be provided with a Loan Estimate itemizing all of these costs prior to signing any documents. It's highly recommended to take the time to go through your loan estimate and make sure you understand all of the closing costs and what they relate to.
In some cases, the seller can agree to pay some of the closing costs. However, the Department of Veterans Affairs limits this amount to 4% of the loan. With VA loans, any lender's fees such as underwriting and origination fees must be no more than 1% of the loan amount.
Veterans United Home Loan Options
As the name suggests, Veterans United specializes in VA loans. It is also a full-service mortgage provider of conventional loans, jumbo loans, FHA loans, and USDA loans.
Conventional Loans
Conventional loans can be either fixed-rate or adjustable-rate (ARM). Each has its own advantages and disadvantages. Fixed-rate loans mean a steady repayment amount throughout the term of the loan with no interest rate hikes. A fixed-rate loan is usually over a 15 or 30-year term, and any decision to pay off the loan before the term finishes may incur penalties.
Adjustable-rate mortgages are more flexible and better suited to those who may want to sell-up or pay off their mortgage before the term finishes. Interest rates with an ARM usually start lower, and you may be given a chance to fix for a period of 5 or 7 years in the beginning. Following this, your repayments will be subject to market fluctuations in interest rates.
FHA Loans
The Federal Housing Administration (FHA) backs FHA loans. They were developed as a way for those with reduced income (or no funds for a downpayment) to access the housing market.
FHA loans can usually be secured with a smaller downpayment and lower credit scores as they are backed by the government. Interest rates and repayments may be higher due to the extra insurance required.
USDA Loans
USDA loans were developed by the Rural Development Guaranteed Housing Loan Program for those seeking to buy in a rural area.
They can be approved with 0% downpayment, and if your income is 115% or less of the average income of the area, you may be eligible.
Jumbo Loans
Any loan amount that is in excess of the conforming loan limit (for the area you wish to purchase in) will be considered a jumbo loan. The amount is set by the Federal Housing Finance Agency (FHFA) and fluctuates from year to year.
Veterans United home loans offer jumbo loans up to $1.5 million for those who meet the criteria. Jumbo loans usually require a higher credit score and lower debt-to-income ratio.
VA Energy Efficient Mortgage
Veterans United home loans also offer a VA energy-efficient mortgage. This allows eligible applicants to include the cost of making energy-efficient improvements to their homes in their mortgage.
Veterans United home loans do not offer home equity loans or HELOCs.
Compare Rates Now
Pros and Cons
Pros:
Simple online process.
Lighthouse Program counseling service.
Caters to the unique needs of U.S. military service members.
24/7 customer service.
Offers a full range of mortgage services.
Cons:
Veterans United does not offer home equity loans or HELOCs.
Physical branches in only 18 states.
Fees can vary a lot between lenders.
Related posts
Subscribe
* You will receive the latest news and updates on your favorite celebrities!