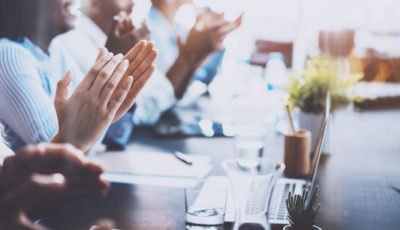 Ovation Credit Repair Services Review for 2020
Cashback, 3 years ago
0
6 min

read
874
Making sure that your credit is in the best possible shape is a hugely important aspect for establishing financial independence and building a solid foundation for your future.
If you are in a bad situation with your credit score, Ovation is a company that is dedicated to helping you. They offer expert advice and solutions to get you back on your feet in no time.
Table of Contents:
Who Is Ovation Credit Repair Services?
How Does Ovation Credit Work?
What Can Ovation Remove?
Can Ovation Help Me?
How Much Does Ovation Cost?
Advantages
Disadvantages
Is Ovation Credit Repair for You?
Who Is Ovation Credit Repair Services?
Ovation, or Ovation Credit, is a Florida-based credit repair company owned by Terry D Cordell. They pride themselves in helping those with bad credit to get back to fighting strength.
They remove inaccurate or incorrect records from credit files and implement winning strategies to help consumers take control of their credit situations and rebuild their scores.
Ovation uses a range of experienced attorneys, all of whom have previous expertise in dealing with credit repair issues before they joined the company.
You can rest assured that the advice you receive is accurate, relevant, and designed to help you repair your credit.
How Does Ovation Credit Work?
The first step that Ovation will take towards repairing your credit is to obtain copies of your credit report from the three main credit bureaus.
They will then identify any glaring points of concern, such as debts which cannot be verified or confirmed, inaccurate dates, or duplicate entries.
Once these have been identified, the Ovation legal team swings into action. They will work to appeal and intervene with creditors and credit agencies on your behalf to have these removed from your file.
They also work with customers to identify areas of improvement. They will help you develop a simple, sensible plan to rebuild credit over time slowly.
This is important if you want to make large financial decisions in the future, such as sorting a mortgage or another loan.
Learning how to manage your credit is vital, and it is advantageous to have this support system in place while you get to grips with the basics.
What Can Ovation Credit Remove?
The key priority of the company is to omit as many records as possible from your credit file.
The types of things which can be removed include:
Late payments
Charge-offs
Bankruptcies
Collections
Judgments
Repossessions
Foreclosures
Liens
Credit Inquiries
It is important to remember that Ovation can only remove entries that are expired, fraudulent, lost, or duplicated. Legitimate debts will remain on your credit report until they are resolved.
Removing inaccurate records is your first step towards rebuilding your credit. It ensures that you are starting from a place of accuracy and honesty, which is much easier to build on.
Can Ovation Help Me?
One of the biggest concerns when enlisting the help of a credit repair company is that you are wasting your money.
There is a sense that this is a process that could be achieved without the help of an external company.
While this is a valid concern, several groups could benefit a lot from the services, and these include:
Those looking for a free credit consultation, alongside a professional credit check
You are looking to repair your credit, but have no idea where to start
You need some expert advice about how to repair your credit
You would like to improve your credit score
You have no idea where you stand in terms of your credit and need someone to guide you
How Much Does Ovation Cost?
Cost is often one of the major concerns when it comes to picking a company, and Ovation makes this easy by offering two different plans according to your needs.
The Essentials Plan provides customers with several benefits, such as a personalized case advisor, personalized dispute options, 24/7 access to their case with live updates, and easy access to the online dispute service.
This plan requires a $114 "first work fee" followed by a monthly fee of $69. Customers can also choose to add Identity Optimization and Fast Track packages onto their plan, at the cost of $25 each.
The Essentials Plus Plan is a step up and offers the advantages of the Essentials package, plus unlimited challenge validation, an official recommendation letter for use with creditors, TransUnion Credit Monitoring, and creditor goodwill letters as added extras.
It will incur the same $114 "first work fee", plus a recurring monthly payment of $99. Again, the extras can be added for $25 each.
What Are The Advantages of Ovation Credit?
Deciding which credit repair company to use can be a bit of a nightmare, with so many companies competing for your attention.
Ovation has a number of advantages which help it to stand out from the crowd, and these include:
Accreditation: One of the most significant selling points of Ovation is their A+ accreditation from the BBB ( Better Business Bureau). It is a gold standard of success in the industry, and help to reassure customers that the credit firm is reliable an trustworthy.
Free Consultation: All prospective customers will be eligible for a consultation before signing up, and it is entirely free of charge.
Easy Access to Progress: Customers can access their account at any time via the free mobile app, making it easy to track and monitor your progress at any time.
Range of Payment Plans: There is a wide range of payment plan options for maximum accessibility, and these vary from cheap and affordable to more premium. No matter your budget, you are sure to find a plan which can work around your lifestyle.
Sleek, Modern Website: First impressions count for a lot, and logging onto Ovation's website is reassuring for any potential customers. The overall look of the site is professional and sophisticated, with all services easily accessible. Social media is also updated and well maintained, and this combines to create an overall professional impression.
Flexibility: It is easy for customers to add custom options to their plan, meaning you can pick and choose the services which are the best fit for your needs. This is very unusual and a real advantage.
Same Day Service: Another unusual but beneficial feature is the same-day promise. The company is committed to speeding up the process of sending dispute letters, ensuring that they reach the bureau or creditor as soon as possible. This can help you improve your credit much faster.
Identity Optimisation: Identity fraud is a legitimate concern, and the Identity Optimisation feature helps to reduce the chances of this being an issue, offering better peace of mind for customers.
Are There Any Disadvantages of Ovation Credit?
As with any site, there are a few disadvantage and issues to be aware of:
Youth: The company is still quite new, and while their reviews and reputations seem positive, they lack the weight of established longevity, which is enjoyed by some rival companies.
Lack of Education: Unlike other sites and companies, Ovation does not offer any real chances to educate their customers on the risks of debt. The tools and techniques which can help to make problems far less likely, as well as tools for dealing with creditors,  are not made available to their customers.
Ovation Credit – Is It The Credit Repair Service for You?
Considering their relative youth, Ovation has done well in providing a comprehensive and well-respected service.
They are worth checking out if you are looking for a serious credit repair solution.
Related posts
Subscribe
* You will receive the latest news and updates on your favorite celebrities!