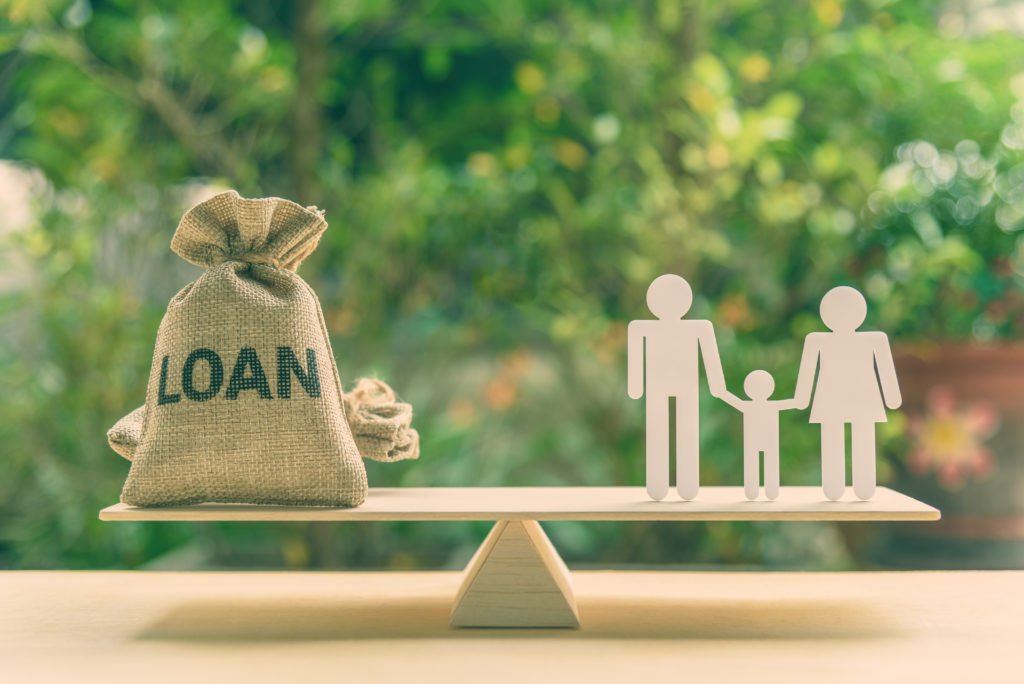 LendingTree Personal Loans Review
Cashback, 3 years ago
0
10 min

read
829
Personal loans are great for people that need a more flexible type of loans. Whether it's for a vacation, debt consolidation, a wedding, or a home improvement venture, personal loans can be used for just about anything in regard to your personal finances.
These loan products can even help you improve your credit score and overall credit history if you pay them off on time.
Despite this, there is still a lot of confusion surrounding the personal loan process. People often don't know what their budget is, what loan providers are ideal, and what they should take into account when considering loan options.
Luckily, LendingTree is there to help. LendingTree is an online marketplace and educational resource for loan shopping.
They can help you find and compare lenders so that you walk away with lower interest rates and the best deal possible. But is LendingTree really as good as it seems or just a well-bred scam? We'll discuss our LendingTree review below.
Table of Contents:
What is Lending Tree?
How Do LendingTree Personal Loans Work?
Rates
Qualifications
Safety
Customer Service
Pros & Cons
Is a LendingTree Personal Loan for You?
What is Lending Tree?
LendingTree is a loan marketplace based in North Carolina that helps match you with the best lender for your needs.
They are a publicly-traded company and have facilitated more than 55 million loan requests.
LendingTree's founder, Doug Lebda, was inspired to start LendingTree while he was mortgage hunting for his first house.
He realized that the application process of getting and comparing personal loans was a nightmare.
You would have to visit potential lenders, fill out multiple paper applications, wait weeks for a proposed rate, and compare them at length on your own. He realized that there had to be a better way.
Founded in Charlotte, NC in 1996, LendingTree was born out of a desire to make the lending process better for both the borrower and the lender.
Borrowers from all over the country can compare tons of loan offers at once, while lenders can set underwriting guidelines and automatically offer or decline loans.
Overall, it encourages more people to embark on taking out loans like home equity loans or auto loans to name a few.
LendingTree's motto is 'when banks compete, you win.' The underlying sentiment is that loan competition allows the borrower to get the best possible rate while allowing smaller lenders to get in the game.
Loans originate from a variety of different places including individual investors, small companies, and traditional lenders.
How Do LendingTree Personal Loans Work?
Personal loans can be used for a variety of purposes. You may take out a personal loan to fund your wedding, add an addition to your house, or consolidate credit card debt.
They are also generally unsecured, which means that you don't have to put any of your personal property up as collateral. Outside of paying for education or taxes, you can pretty much use a personal loan for anything.
LendingTree works by using the information you provide to compare loan rates across hundreds of different lenders. They search for the best rates and terms and match you with several lenders based on your credit score and loan needs.
LendingTree's dashboard lets you review lenders by APR, loan terms, and other deciding factors (like bad or good credit.) You can even read customer reviews of each of LendingTree's partners to get an idea of what your loan experience would be like with each company. This makes it easy to see how loan offers stack up against one another.
LendingTree has a calculator that helps you figure out what your monthly payment would be with a certain lender. It will calculate the payment based on the term, down payment, loan amount, and any fees that apply.
Many people are concerned that shopping for a loan will hurt their FICO credit score. If you are simply seeing how lenders compare through LendingTree, you should be fine.
They will perform a soft credit check to verify your information. This soft check goes through Vantage Score 3, which is a partnership of the three major credit bureaus. You won't get a hard credit check or hard pull which will impact your credit report until you formally apply.
LendingTree Personal Loan Rates
LendingTree offers interest rates that range from 3.99% to 48.25%, but that will be determinant on your credit score and lender.
They offer a personal loan calculator on their site, helping you figure out your eligibility based on your debt to income ratio.
As far as loan limits, you can take out a personal loan from $1,000 to $50,000. Some lenders may allow for same-day funding, but it may take as many as seven business days before it reaches your bank account.
Because LendingTree is not a lender, they will not charge you any origination fees. However, your lender may charge you certain fees.
For example, if you choose to refinance your mortgage, refinancing closing costs will run between 3%-6% of your loan. Be sure to speak with the loan officer assigned to your loan to find out the specifics.
Depending on which lender you close with, you may have to pay origination, late, or prepayment penalty fees. Make sure you read your loan terms to see what kind of fees may apply.
LendingTree Personal Loans Qualifications
So, you've decided to take out a personal loan and would like to use LendingTree to shop for one. How do you get started?
In order to qualify for a LendingTree loan, you need to be at least 18 years old, have a credit score of at least 560, and to be a US citizen or a permanent resident. Unfortunately, if you are looking for a personal loan and have bad credit, LendingTree may not be the best option.
Starting the loan process with LendingTree requires a lot of information. This is so that they can check with all of their loan partners and return with pre-qualified loan offers.
LendingTree will ask you to provide a variety of personal information including:
Name
Birthdate
Address
Phone Number
Email Address
Last four digits of your Social Security number
Income before taxes
Employment status
Resident status
Desired loan amount
Estimated credit score
Recent pay stubs
Proof of citizenship or resident status
They may also inquire into your debt-to-income ratio to determine if you are able to take on a loan payment. Generally, it should be less than 40% for individual applicants and less than 35% for joint applicants.
After you input all of this information, LendingTree will check with its lending partners to see what kind of rates and terms they can offer you. They will then return with all of the pre-qualified offers, which will be displayed on your dashboard.
It is important to remember that these are pre-approval rates and are not final. These are typically accurate, but they may be subject to change when you submit a formal application.
Finally, you can apply for a loan. Once you decide on a lender, you will apply formally through their loan application. At this point, the lender will perform a hard credit check, which could impact your score. Keep in mind that this process will happen on LendingTree's website, and the lender will follow up with you to finalize loan details.
Is LendingTree Safe For Personal Loans?
When you are submitting personal information like your Social Security number on the internet, you want to know that the site is safe and secure.
LendingTree, like other fintech companies, uses encryption on all their webpages. This means that your data is stored safely on their databases.
The one privacy red flag that arises from LendingTree is the selling of customer data to third parties. This often results in unwanted calls and spam emails from loan companies, banks, and other financial institutions.
There is not a sure-fire way to unsubscribe from solicitation calls through LendingTree.
However, you can go to www.donotcall.gov to register your number on a do-not-call list. This will prevent telemarketers from harassing you in the future.
LendingTree Customer Service
The process of getting a loan can be confusing, and it's best to have someone that you can turn to if you have questions.
LendingTree has a dedicated customer support team that is available by phone (1-800-813-4620) or through an online submission form. They are also active on Facebook and Twitter if you are interested in reaching out in that way.
They are not available at all hours of the day and night, so you must keep their service hours in mind. This is when the LendingTree customer support team can be reached:
Monday through Thursday, 8 a.m. to 9 p.m. EST
Friday, 8 a.m. to 8 p.m. EST
Saturday, 10 a.m. to 7 p.m. EST
Outside of their in-person support, LendingTree has an impressive collection of educational material to guide you through the loan process.
LendingTree puts an emphasis on education because they want you to become knowledgeable in the loan process.
They do not have an FAQ section, but most users don't have an issue getting their questions answered.
Pros and Cons
When considering taking out a loan of any kind, it's best to consider the good, the bad, and the ugly. LendingTree is a terrific resource, but it has its flaws.
Let's examine the pros and cons of finding a personal loan lender through LendingTree.
Pros
Large lender network: LendingTree has one of the largest lender networks of any loan marketplace out there. They have over 300 partners, which means that you have plenty of options when it comes to personal loan rates and terms.
Free platform: What's better than free? Because LendingTree receives its revenue entirely from its lending partners, you don't have to pay anything in order to use them. There's no reason not to try out LendingTree's lender-matching services when it doesn't cost you a dime.
Comprehensive product offerings: LendingTree doesn't stop at just personal loans. You can shop for a variety of different financial products through LendingTree. Between student loans, auto loans, business loans, and mortgages, there is little that you can't shop for through LendingTree.
Cons
Market lead generator: If you read the fine print of LendingTree's privacy policy, you may read that they identify themselves as a market lead generator. This means that selling your information to third parties is part of their revenue model. Because of this, you may experience an uptick in phone calls and spam emails from lenders trying to win your business. This can continue even after you close on a loan.
Extensive information required: Many loan marketplace sites only require four or five key pieces of information to match you with lenders. After all, you will complete a full application with the lender you choose anyways. Unfortunately, LendingTree requires a ton of information to return pre-qualified rates. This may mean that the rates are more accurate, but it is definitely frustrating if you're just looking.
Higher rates than most: Those who shop for loans through LendingTree should expect slightly higher rates. This is because LendingTree does not have a defined minimum credit score and tends to accept even risky borrowers. This can negatively impact the rates of those with excellent credit scores.
Is LendingTree For You?
LendingTree is an excellent place to shop for loans of any kind. They offer plenty of resources to help educate and move you through the loan process.
Having been in business for over 20 years, LendingTree has an excellent reputation in the industry.
However, they don't represent every lender, so you will still have to do some shopping around. You should check with your local credit unions as they are unlikely to be represented by LendingTree.
Ultimately, LendingTree is a useful tool to compare lenders and help you reach your financial goals.
Related posts
Subscribe
* You will receive the latest news and updates on your favorite celebrities!