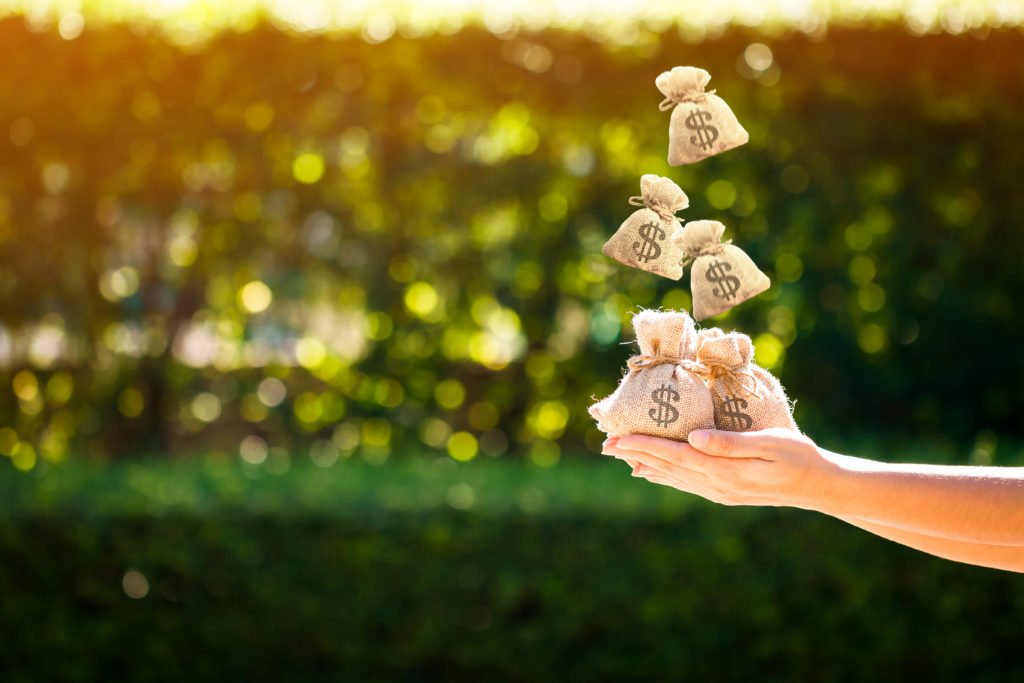 LendingClub Personal Loan Review
Cashback, 3 years ago
0
8 min

read
778
When it comes to shopping for a personal loan, you have more options than just a traditional bank.
These days, peer-to-peer lending has made it possible for just about anyone to fund a loan, even a personal loan. One of the early players in the P2P space is LendingClub.
LendingClub is one of the first peer-to-peer lending marketplaces. Since 2007, they have matched lenders and borrowers to help facilitate over $55 billion in loans. Between business loans, personal loans, lines of credit, and more, consumers have many options when it comes to finding loans through LendingClub.
While we could examine everything LendingClub offers users, we are particularly interested in how its personal loans stack up.
Check out our review of LendingClub personal loans to find out more.
Table of Contents:
What is LendingClub?
How Do LendingClub Personal Loans Work?
Interest Rates
Application Process
Is LendingClub Legit?
Customer Support
Pros & Cons
Is A LendingClub Personal Loan for You?
What is LendingClub?

So, what is LendingClub exactly?
LendingClub is a peer-to-peer online lending marketplace that matches borrowers with lenders. It allows people who may not be approved by a traditional financial institution to find lenders willing to fund their loan.
It also creates investment opportunities for people who are willing to fund loans and make money off the interest.
Overall, LendingClub promises quick and flexible loans for borrowers and an investment opportunity for lenders.
How Do LendingClub Personal Loans Work?
Personal loans can be used for a variety of things. Some common uses are consolidating debt, credit card debt refinancing, funding a big purchase, or paying off medical bills.
As a peer-to-peer aggregator, LendingClub allows borrowers to receive their loans from a variety of willing investors. It could be a financial institution, business, or even an individual investor. They promise investors returns of 5% to 7%.
LendingClub encourages people of all credit backgrounds to check their pre-qualified rates. For personal loans, however, they require that you have fair to excellent credit. Otherwise, you could be looking at high interest rates.
Unlike loan marketplaces, LendingClub does not bow out after the loan is closed. Instead, they manage the loan throughout the repayment process as well. This way, they are able to pay the investor what they are owed in interest and make money on additional fees. LendingClub facilitates and oversees the loan throughout its lifecycle.
Compare Rates with Lending Club
LendingClub Personal Loans Interest Rates
Borrowers are able to receive loans from $1,000 to $40,000. LendingClub sends your funds to you in as little as four days, but it can take a full week to receive your loan. You can expect APRs from 6.95% to 35.89% and loan terms of three to five years.
While LendingTree does not charge a prepayment fee, they do add a number of other fees. LendingTree charges an origination fee of 1% to 6% on all loans. They will also add an additional $15 to your balance if you don't have enough money in your account to cover your monthly payment. Lastly, they also have a late fee of 5% or $15, whichever is more.
LendingTree ultimately charges more in fees than other personal loan lenders.
LendingClub Personal Loan Application Process
The P2P lending process is different than traditional lending, so it's important to understand it before you begin.
In order to be a loan candidate on LendingClub you much be at least 18 years old; Be a US citizen, permanent resident, or long-term visa holder; have a bank account, and have at least 36 months of credit. LendingClub does not operate in Iowa, West Virginia, or any US territories.
If you meet the above criteria, you are ready to get started. On LendingClub's personal loan home page, you will see a button that says, "Check my rate." Clicking that will take you to the initial application.
For the first form, you will need to provide:
Name
Birthdate
Address
Email
Total income before taxes
Loan amount
Loan purpose
If you are worried about your credit history, you can sign with a co-borrower. If you choose to sign with someone else, they will ask you to provide their information here as well. Your combined debt-to-income ratio must be less than 35%.
With this information, LendingClub will estimate rates for you. They will give you a range of APRs, monthly payments, and loan terms to browse.
If you decide to move forward with a loan offer, you will need to provide additional information for the formal application.
Formal Application will include:
Social Security number
Phone number
Employment situation
Employer's name and address
Whether you rent or own
At this time, they will perform a soft credit inquiry. Based on the results, you and your loan are assigned a rating between A (best) and G (worst.) A series of lenders will review your lending request and decide whether or not to fund it.
Lenders will consider many factors when making a decision about your loan. Some factors include your credit score and history, debt-to-income ratio, and amount owed in debt.
If a lender decides to accept your loan, you can either close on the loan or not. If you choose to move forward, the lender will conduct a hard credit inquiry and close the loan.
After loan closure, you will see the funds deposited into your account in about four days. It may take as long as a week to transfer the funds.
Is LendingClub Legit?
Because of the P2P setup of LendingClub, they cannot guarantee that every lender on their platform is legitimate.
Fortunately, LendingClub has a page dedicated entirely to avoid scam artists on their marketplace.
Their safety guidelines describe precautionary steps to take when looking for a loan and red flags that a lender might not be legitimate.
This can help you choose a reputable lender when you do eventually close on a personal loan.
Customer Support
Like other financial companies, LendingClub has a support team that can assist you should you run into problems.
LendingClub's team recommends to first consult their comprehensive FAQ page should you have an issue. It outlines many common questions that LendingClub users have and how to move forward. This can help you learn more about LendingClub's setup and navigate through the site.
If you find that you are still having issues, you can contact their team directly through the contact form or their customer service phone number (88-596-3157.) It is worth noting that, unlike some of their other financial products, LendingClub's personal loans do not have a dedicated account manager. This means that if you cannot get your question answered by LendingClub's customer service team, you will need to contact the lender directly.
Pros and Cons
LendingClub is a big player in the personal loan space, but how does it actually stack up against its competition.
We'll discuss some of the pros and cons of LendingClub personal loans below.
Pros
Direct payment to creditors: A common reason that people take out personal loans is to consolidate debt. It can be a pain to contact each creditor and settle up with them individually. LendingClub takes the initiative to contact your creditors so that you don't have to. If you are using your loan for debt consolidation, LendingClub will pay up to 12 creditors directly. This can take some of the anxiety out of debt consolidation.
Apply with co-borrower: LendingClub has high standards for their borrowers. If you are worried that your credit may not qualify, you have the option to apply with a co-borrower. This can improve your chances of receiving loan offers or qualifying for better rates.
No pre-payment fee: You may think paying off a loan early is a good thing, but lenders don't always see it that way. Many lenders will charge a fee if you pay your debt off early because they are technically losing money that they would make in interest. LendingClub will not charge you a pre-payment fee if you pay off your loan early, which can help you get out of debt more quickly.
Cons
Requires good credit: In order to qualify for a loan with LendingClub, you will need to have fair to excellent credit. While you can still technically get a loan through LendingClub with poor credit, this may result in a higher APR. If your credit is poor, you may be better off going with a different lender.
Charges origination fee: Unfortunately, LendingClub charges an origination fee that ranges anywhere from 1% to 6% of the overall loan. This can add a large fee to your loan if you are taking out a large loan amount. These days, many lenders do not charge this fee at all, which puts LendingClub at a major disadvantage.
Controversial practices: LendingClub does not have a perfect history. In April of 2018, the FTC filed a complaint regarding LendingClub's "no hidden fee" promise when they do, in fact, charge several additional fees. Technically, these fees are stated in the fine print and, therefore, not hidden, but it is shady marketing. The former CEO also had to step down regarding a conflict of interest. All of these things combined leave LendingClub's corporate integrity up for debate.
Is LendingClub For You?
If you have begun the search for a personal loan, there's no doubt you've come across LendingClub. They are a big name with a long history, but they aren't the best choice for everyone.
Because of their strict criteria, additional fees, and scandalous past, many lenders may be put off by LendingClub. Despite this, they still offer good services to some lenders.
If you need to file jointly or have good credit, LendingClub can assist you where many other lenders may not be able to. If this doesn't describe you, you are likely to find other deals out there that are more wallet-friendly.
Related posts
Subscribe
* You will receive the latest news and updates on your favorite celebrities!