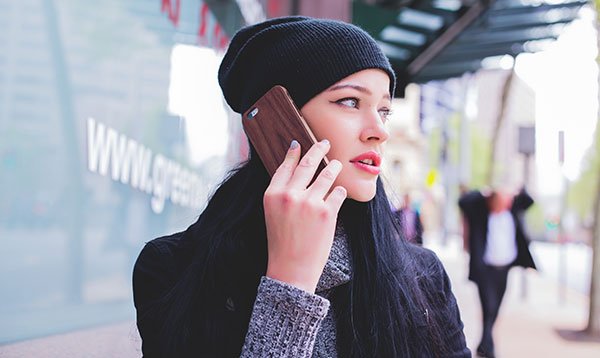 How to Remove IC System From Your Credit Report
Cashback, 3 years ago
0
6 min

read
798
If you're getting annoying calls or letters from the IC System collection agency, and these calls or letters are negatively impacting your peace of mind, you should know that there are sensible ways to get this company out of the picture.
Keep reading this article to discover the most streamlined and effective way to remove IC system from your credit report.
The tips that I'm going to share today are quite easy to implement and they are definitely your best defense against harassment from IC System. If you want to stop the letters and calls, I recommend immediate action.
Table of Contents:
Is IC System Legitimate?
Know Your Rights
Have a Written Agreement
Can IC System Prove Your Debt?
Offer a Deal
Need Help? Seek a Professionals Help
Is IC System a Legitimate Company?
This collection agency has been around since 1938, when it was founded by Jack and Ruth Erickson. They're a big player in the debt collections industry, so you're likely dealing with some experienced collectors.
IC System generally purchases debts from third party companies for pennies on the dollar and then attempts to collect on them in order to turn a profit.
This is very common with collection agencies and many times it means they have the wrong information and the debt might not even be yours.
Tell Them You Know Your Rights
You do have rights as a consumer and all of the tips that we're going to share today are legal and safe to follow. Unfortunately, a lot of people don't know their rights, so they aren't quite sure how to deal with collection agencies, including IC System.
Your rights are outlined in the Fair Debt Collection Practices Act. These laws dedicate how collection agencies must operate when it comes to collecting on a debt.
The first thing you should do is let IC System know that you understand your rights under this law. Saying this will many times stop them in their tracks and cause them to behave professionally rather than harassing you.
If you are feeling overwhelmed by the multiple calls per day from creditors, we recommend seeking professional help from Sky Blue Credit Repair.
Ask Sky Blue for Help
Get Everything In Writing
To begin the process of getting IC System removed from your credit report, you'll need to write a letter.
This letter will be a formal request that the collection agency contact you only via regular post i.e. snail mail. You do have the right to make this request and the request is all about establishing a paper trail between you and the company. It's much better to correspond with IC System by mail, rather than phone.
When people talk to collection agency reps over the phone, the reps may make promises and then renege on those promises later on. With a paper trail, IC System reps won't be able to promise what they don't plan to deliver! Send these letters via registered mail. When you do, there will be a record that your letter was mailed out and received.
Under the guidelines of the Fair Debt Collection Practices Act, IC System must conduct itself in an ethical way when attempting to collect on a debt. A collection agency is not permitted to harass anyone. When you send this letter, you'll reinforce the boundaries. It's your right to do so!
See If IC System Can Prove the Debt
In your letter, you should make another request. This is that the company provides you with proof that the debt in question is rightfully yours.
The letter that you send is a debt validation letter. Send it out as soon as you can. If IC System is unable to validate your debt, the company will be mandated by law to cease attempts to collect from you. Also, IC System will need to remove the entry from your credit report.
If the company responds to your debt validation letter, take a look at the documents (i.e., the "proof" they provided that the debt is actually yours) that IC System has included in the letter.
It's quite possible that the data provided is not sufficient to prove the debt. Like I mentioned before, most collection agencies purchase debt from companies for much less than it's worth. The collection agencies then turn a profit by collecting more money than they paid for debts.
In many cases, collection agencies don't get a lot of information about these debts when they purchase them. So, look at what's been provided. Are there important facts missing? Is any of the information inaccurate?
If you find problems, you'll need to open a dispute to the credit bureaus. These are Experian, Equifax and TransUnion. After you open disputes with the "big three" credit agencies, they'll have thirty days to perform an investigation.
Offer IC System a Deal
If a debt is rightfully yours and IC System has data that proves this, it will be time to move forward and negotiate repayment terms with IC System. It's quite possible to negotiate a deal whereby you pay less than you owe!
Since the company probably spent a lot less than the total debt amount when it bought your debt, reps from IC System may be willing to take less than you owe. The firm will still make money if it does accept a lower amount.
Try offering forty to fifty percent of the debt amount as a good starting point for this type of negotiation. Again, you should be very careful about negotiating. It should be done by snail mail always. Never do it on the phone or by email.
When you're doing the deal, stipulate that the negative credit entry must be removed upon receipt of your payment.  Then wait to get a letter from the company which agrees to the terms that you've set out.
If the company agrees to your terms, pay off what you owe. Enclose a check, along with a letter that formally requests that the debt be removed from your credit report, as per the terms of the repayment agreement. Don't grant access to your bank account to the company.
Check-in after thirty days have passed. Write a letter asking if the entry on your credit report has been removed. Request that it be removed right away if it hasn't been done yet.
Have a Professional Remove the Collection
Lastly, if you're the type of person who would rather have a professional handle it and just be done with the whole thing, I suggest you check out Sky Blue Credit Repair.
They'll take care of you, and honestly, they usually get stuff removed a lot quicker.  Check out their website.
Related posts
Subscribe
* You will receive the latest news and updates on your favorite celebrities!