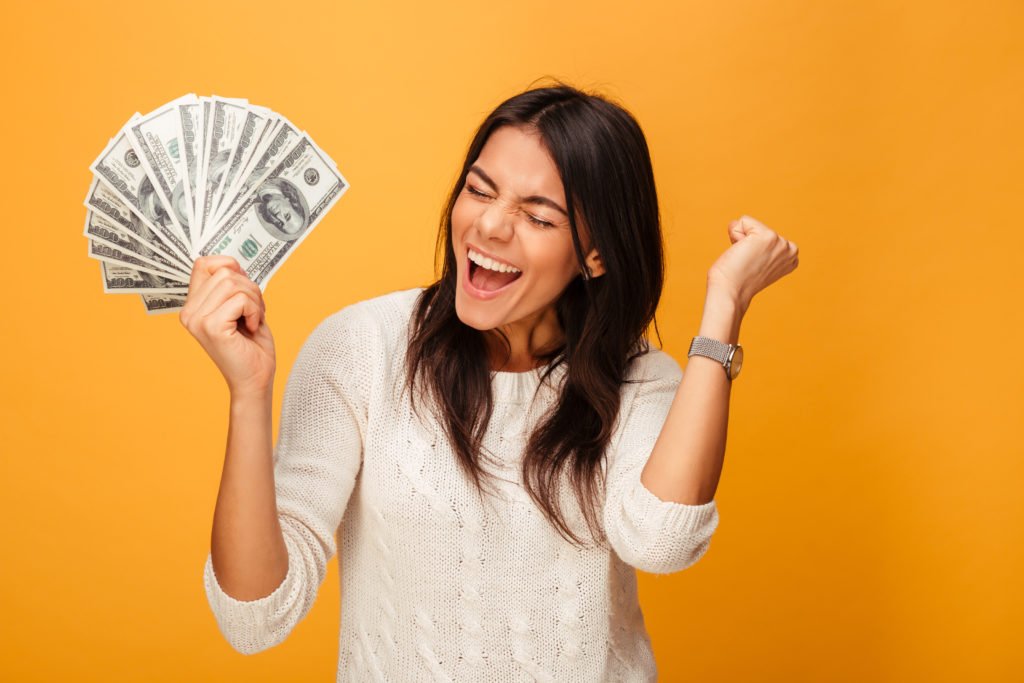 Credible Personal Loan Review
Cashback, 3 years ago
0
8 min

read
935
A personal loan can be a convenient way to achieve your financial goals. If you're considering making some money moves in 2020, a personal loan can get you where you want to go.
But how do you know which company is the best lender for you?
Meet Credible. Credible is a loan marketplace that presents you with various pre-qualified loans offers in as little as two minutes.
This can considerably shorten the loan hunting process and get you on your way to conquering your financial goals.
So, is Credible as trustworthy as their name implies? Let's find out.
Table of Contents:
What is Credible?
Hows Does Credible Work?
Rates
Getting Started
Is Credible Safe?
Credible Customer Support
Pros and Cons
Is Credible For You?
What is Credible?
Headquartered in San Francisco, Credible has been connecting people with lenders for personal and student loans since 2012. Credible helps people close loans to help fund new projects or even consolidate existing debt.
Founder Stephen Dash originally intended for Credible to help people relieve the burden of student loan debt. Now, they offer personal loans for people looking to start a business, renovate their home, or even consolidate existing debt.
In 2016, Credible partnered with Experian, Equifax, and TransUnion, which are three major credit bureaus. Through them, Credible can give you quotes without a hard credit hit.
Credible's service helps you compare loan offers from up to ten personal loan lenders in just a few minutes. They offer loans to people in all 50 states, so you don't need to worry if you are outside of the continental US.
How Does Credible Work?
What exactly can a personal loan be used for? Credible allows you to use your loan to fund the following projects:
Debt/Credit Card Consolidation
Starting a Business
Home Improvement
Buying a Home
Medical Expenses
Wedding
Moving
Vacation
Major Purchase
The only thing that Credible does not allow you to take out a personal loan for is taxes or education.
Credible does not underwrite or back any loans themselves. Instead, they act as a comparison marketplace for companies that do write and close loans.
Credible simplifies the process of loan shopping by helping you compare multiple lenders at once. They partner with lenders such as LendingClub, Prosper, Best Egg, Marcus, Avant, Upstart, FreedomPlus, and Payoff.
Their two-minute loan application makes it super easy to quickly see your options. You only need to fill out one form in order to review offers from multiple lenders at once. Once you decide on a lender, you will need to complete a full application through their site.
A unique feature of Credible is their personal loan calculator. This tool allows you to see what your monthly payments would look like depending on the loan amount, repayment term, and even whether or not you add a cosigner to your loan. This can help you determine your budget ahead of time.
Once you close a loan through the lender, you can receive the funds in your account in as little as one day. At this point, Credible's role in the loan process is complete. Everything regarding your loan going forward will be between you and the lender.
Rates
If you're taking out a personal loan, understanding how much you will pay beyond the borrowed amount is important. Luckily, you won't pay Credible a dime.
Credible makes its money from lenders who pay for visibility through the marketplace. If you end up closing a loan through Credible, the lender may pay Credible a commission as well. All of this ensures that you don't have to spend any of your hard-earned cash to shop through Credible.
Credible's lenders offer loans that range between $1,000 and $100,000. The fixed rates can be anywhere between 4.99% and 35.99% depending on your credit score, and you can choose a repayment term from two to seven years. Overall, this is largely comparable to other loan marketplaces.
Signing Up
Getting started on Credible is relatively quick and painless.
To apply for a loan through Credible, you must be a US citizen or permanent resident, be at least 18 years old, have a valid checking account in your name, and have a credit score of at least 600. If you meet all of the above requirements, you are good to go.
To begin the loan shopping process, you must first create an account with Credible. This is very easy and only requires an email and a password.
After you create an account, you will need to indicate that you are looking to take out a personal loan. From there, Credible will ask that you provide some basic information such as:
Name
Birthdate
Social Security number
Estimated credit score
Employment information
Annual income before taxes
Borrow amount
Monthly household expenses
Purpose for loan
Education information
With this information, Credible can estimate loan rates for you with their lenders. They will also perform a soft credit check to confirm your information. Finally, they will present you with a list of potential lenders and the qualifying rates.
If at this point, you don't qualify for any loans, you can continue the process by applying with a cosigner. It's worth noting that if you wait too long to apply with a cosigner, you may end up missing the FICO criteria for rate shopping. This could mean that you would end up with multiple hard credit hits, which could severely impact your score.
Once you decide on a loan offer, you will be redirected to the lender's site to complete a formal application. It's important to understand that until this point, the loan offers given to you are estimates based on the information you provide. To find out the true rates and terms of your loan, you will need to complete the application through the lender.
If you find that the loan rates and terms are consistent with what you are looking for, you can close the loan. If not, you are not obligated to close the loan.
After closing on a loan, you will work with the lender moving forward. Any payments or issues regarding your loan will go directly through the loan company.
Is Credible Safe?
The ease of shopping for loans through multiple lenders at once can't be beaten. But can you be sure that every lender is legitimate?
Credible puts each vendor that offers loans through their site through a rigorous vetting process. They do not allow any institutions that promise one thing and deliver another. In other words, they only allow lenders that align with their core values to operate in their marketplace.
As far as data security goes, Credible utilizes 256-bit encryption and secure socket layer technology to make sure that all your sensitive personal information is safe. This is comparable to other reputable fintech companies.
Credible Customer Support
Applying for and closing on a loan can feel complicated. Fortunately, the Credible team is there to walk you through the process from start to finish.
Credible offers stellar customer support through phone, email, and online chat support. There are several ways to reach their support specialists and have your questions answered.
Pros and Cons of Credible Personal Loans
Credible is a great tool for comparing personal loan rates, but it is not a perfect system. Let's dive into the good and the bad of Credible.
Pros
Best Loan Rate Guarantee: Credible offers a best rate guarantee that is largely incomparable to anything else in the market. If you find and close on a personal loan through another marketplace with a better rate, Credible will give you $200. You will obviously have to show some proof, but it's definitely a show of confidence on Credible's part.
Excellent Customer Service: Credible wants to make the loan process simple for you. Part of the way they do that is with their customer support team. Available through email, phone, and chat, Credible's customer service team is there to answer any questions you have throughout the personal loan application process.
Accurate Rate Comparison: There is nothing worse than finding a great rate through a loan marketplace only to find out through the lender application that the actual offer is much higher. Credible's system gives consistent loan estimates that shouldn't fluctuate too much from the estimate to the actual offer.
Cons
Lender fees may apply: While Credible doesn't charge any additional fees for their services, they cannot say the same for their partners. Depending on the lender you use for your personal loan, you may have to pay origination fees, processing fees, or more. Be sure to read the fine print before you close a loan with any lender.
Smaller Lender Network: While Credible is good for those that want to shop around, it won't give you offers from every lender out there. It only represents a handful of lenders, so you should probably still shop around outside of Credible's lender network.
Is a Credible Personal Loan For You?
Credible lives up to its name in terms of reputation. It has an A+ rating from the BBB and a 5-star rating on Trustpilot. Overall, users agree that it is a legitimate loan platform.
It cannot help everyone, however. If your credit is poor, Credible may not be the best option for you. Lenders like iLoan and OneMain Financial accept borrowers that may not qualify for loans elsewhere.
If you have fair to excellent credit, Credible will likely be able to offer you great personal loan rates. As always, be sure to shop around outside of their network to make certain that you are getting the best rate.
Related posts
Subscribe
* You will receive the latest news and updates on your favorite celebrities!