Best Credit Repair Software for 2020
Cashback, 3 years ago
0
9 min

read
802
Be careful when you buy credit repair software. Many programs promise a lot, including dramatic increases in your credit score.
Ultimately, a credit repair software program can provide only tools to help complete your credit repair project. It's still up to you to do the actual repair work.
"The do-it-yourself options require a lot of patience, determination, and perseverance. Cleaning your own credit can be a time-consuming process. Using a legitimate credit repair organization does involve a fee, but it saves you the stress and aggravation of the process.
Plus, you deal with experts who do this professionally — you can have their knowledge and skills work to your advantage in cleaning your credit," says Lexington Law.
That being said, some credit repair software programs offer really helpful tools, especially if you have a specific need such as generating letters or keeping track of appeals to credit agencies.
The Best Credit Repair Software Programs
Credit repair software should make life easier when you're working to repair your credit whether because you fell behind on your bills or because of reporting errors to the credit bureaus.
Here are my favorite credit repair software programs:
Experian Boost
Personal Credit Software
TurnScor
Credit-Aid
Credit Detailer
Intuit Turbo
*Click on the map below to see how Sky Blue can help save you time compared to DIY software.*
Experian Boost

What is Experian Boost? Well, their website explains it best, "According to Experian research, 75% of consumers with FICO® Scores below 680 saw an improvement in their credit scores with Experian Boost"
How do they give your credit score the boost? If you sign up fo Experian Boost, you'll connect your bank account and the program is going to comb through your utility bills and credit card payments.
After you've confirmed you want to link the account, Experian Boost will look at all your utility payments and cell phone payments.
As long as you've been paying those bills on time, then Experian will use that info to give you an updated Fico score!
It's as simple as that. The whole process will only take you a few minutes and you can see an almost instant increase in your Fico score.
If you haven't been paying utilities long, or you've missed payments, Experian Boost isn't going to destroy your credit score.
Best For: Consumers with thin credit files or people with Fico Scores lower than 680
Price: Free
Experian Boost Pros:
Free of cost
Quick Set up Process
Experian Boost Cons:
If a lender uses credit reports from Transunion or Equifax to determine your eligibility, Experian Boost won't help
Start Boosting Your Credit Today!
Personal Credit Software
Also marketed as Personal Credit Repair or Personal Credit Builder, this program has become a go-to option for people who would like software to help fix a credit problem.
Unlike many other programs, Personal Credit partially automates the process of reaching out to the three leading credit bureaus. This process can help you see results within 30 to 60 days.
Personal Credit works best for someone whose credit score has decreased because of a credit reporting error or because of recent fraudulent activity.
More advanced problems such as a long history of delinquent bills or the presence of numerous charge-offs in your history will take longer to repair. But this is true with any method of credit repair.
Best For: Someone with a simple credit reporting issue in need of a quick solution.
Price: $400
Personal Credit Software Pros:
Easy to use
Quick results for simple problems
Helpful legal support information included
Personal Credit Software Cons:
Cost is higher than competitors
More nuanced problems take more time to fix
TurnScor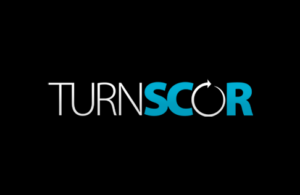 Each year I find myself liking TurnScor more, partly because it addresses the nuances of long-term credit repair and maintenance.
Credit maintenance should become a way of life as you monitor your credit score and strategize which accounts to keep open and which accounts to close to maximize your rating.
While it's easy enough for anyone with basic computer skills to use TurnScor, the program encourages a slower, more deliberate approach to credit repair and maintenance.
This process can seem slow at first, but if you're interested in long-term results, the knowledge and skills you'll gain will pay off.
Best For: Someone with poor or fair credit who would like to steadily improve credit over months and years.
Price: $40
TurnScor Pros:
A longer view of your credit life
Great price point
TurnScor Cons:
Slower results for simple problems
The process can seem too immersive for some
Credit Aid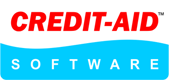 Credit Aid is the elder statesperson of credit repair software companies. The program helped launch the industry back in 2002.
While not as fast-acting as the Personal Credit Software package at the top of this list, Credit Aid can still help you get your credit life back on track.
You can buy Credit Aid at a significantly lower price than Personal Credit because you'll be doing more of the legwork with Credit Aid.
The program gives you the tools you need such as templates for letters to credit bureaus and a diary to help you keep up with your correspondence with the bureaus.
But you'll be generating the letters and entering your correspondence into the log.
The software also comes with a succinct guide to your rights as a borrower under federal law.
Best For: Someone who wants to be in the driver's seat but still needs helpful tools.
Price: $30 ($10 for each extra license)
Credit Aid Pros:
Low price point
Established company
Thorough credit repair toolset
Credit Aid Cons:
Credit Detailer

Here's another established software program that keeps on plugging along by helping consumers fix credit problems.
Like Personal Credit, Credit Detailer specializes in helping people who have credit reporting errors dragging down their score.
Also, like Personal Credit, you can expect Credit Detailer to do more automation on your behalf. Credit Detailer can generate letters and track responses from the credit reporting bureaus and collections agents.
You won't get a sleek interface with Credit Detailer. Though frequently updated, secure, and efficient, Credit Detailer isn't the easiest program to use, especially for mobile natives.
Best For: Someone who wants a robust credit repair partner.
Price: $300 to $400 depending on promotions
Credit Detailer Pros:
Bilingual (Full Spanish version available)
Established company
A thorough approach
Credit Detailer Cons:
Intuit Turbo
You won't find a more intuitive approach to credit monitoring than Intuit's Turbo app and Website.
You may know Intuit from its industry-leading TurboTax software and online tax prep. You'll get a similar ease of use with Turbo Score.
So why doesn't Turbo rank higher on this list? Because it's not really software. By itself, the app won't help you take action to fix a credit problem.
However, the app can help guide you to better decisions because it provides so much information about your financial life at your fingertips. After all, the first step to improving your credit should be to find out exactly where you stand.
Turbo can help with that, and it won't hit you with upsells and spam day and night.
Best For: A conscientious do-it-yourselfer who wants to keep a finger on the pulse of his or her credit life.
Price: Free
Intuit Turbo Pros:
User-friendly, mobile-first design
Intuit Turbo Cons:
Does not take action or provide a toolset
Do You Need Pro Level Software?
As you shop and compare credit repair software programs, you'll come across some more expensive options — some with monthly use rates and others with four-figure price points.
In most cases, these are Pro versions of the programs listed above. And, chances are, you won't need this extra processing power unless you plan to open your own credit repair company and use the software to help clients other than yourself.
If you're simply searching for tools to help you fix your credit, a program's "Home" or "Basic" package should be enough.
Alternatives to Credit Repair Software
Credit repair software has its advantages:
You Pay Once: Unlike hiring a professional to fix your credit, you typically don't pay monthly rates to use software. You simply buy the program and use it on your own terms.
You Pay Less: Since it's a one-time purchase price rather than an ongoing fee, you can pay less to buy software, especially compared to a credit repair service which charges you every month for a year or two.
You Stay In Control: Instead of hiring someone to do the legwork for you, credit software typically gives you the tools needed to improve your own score.
Despite these advantages, there are times you may prefer hiring an actual credit repair company to help fix your credit.
This may be especially true for people who have a wide variety of problems creating a multi-layered credit mess.
These more complex scenarios usually include:
Charge-offs
Bankruptcies
Tax liens
Reporting errors
Delinquencies
Debt-to-income ratio problems
Multi-layered problems often require more customized solutions and a more persistent advocacy on your behalf — both of which credit repair companies can provide.
How to DIY Credit Repair
Whether you're using a software program or a professional credit repair service, keep in mind you can fix your own credit without help from either.
That's right: You already can access your credit score and send appeals letters or make phone calls to the credit bureaus to dispute aspects of your reports.
This DIY credit repair approach requires a lot of tenacity, persistence, and organization skills which is why software or a paid service can be so helpful.
Choosing the Right Software
Like any toolbox, a credit repair software program should match your credit repair needs. You wouldn't use a screwdriver to hammer a nail. Likewise, you'll get the best results if your software matches its job.
Your ultimate goal should drive your choice in software:
If you have a fairly simple problem and need a quick solution: Consider one of the more expensive programs such as Personal Credit or Credit Detailer. Or go without software and take the full DIY approach.
If you're looking to improve your long-term credit life: Consider a less goal-specific program such as Credit Aid or TurnScor. Or try an actual credit repair company.
If you need easy-to-access information: Consider Intuit's Turbo app as an info gathering tool. Apps like Credit Sesame and Credit Karma can also help, though they will send more offers.
Always Keep Improving
To lenders and insurance agents, your credit score communicates your level of honesty as a person. It's not necessarily fair, but it's an efficient system which limits risks and keeps costs low.
Increasing your score or repairing a falsely low score will impact your ability to borrow and can decrease the amount you'll pay to borrow or get insured.
Credit repair software can help you fix your credit problem. But just like any other worthwhile project, you'll have to continue monitoring and tweaking your credit life.
Related posts
Subscribe
* You will receive the latest news and updates on your favorite celebrities!