Best Credit Repair Companies for 2020
Cashback, 3 years ago
0
24 min

read
803
Do you need to resuscitate your credit? Doing it yourself will require a lot of time, patience, and determination.
You'll find yourself in awkward phone conversations with debtors on your lunch break every day, and the three credit reporting bureaus' phone numbers will always appear near the top of your contact list.
You'll find yourself on the phone with creditors at work, after work, on the weekends, and even in your sleep.
It's no wonder people pay credit repair companies hundreds of dollars for a shortcut.
But not all companies are created equally. Credit repair companies use different price structures and employ unique repair strategies.
So before signing on with a company, let's do some homework.
Best Credit Repair Companies
Here are the top 10 credit repair companies in 2020:
Credit Saint: Best for Overall Results
Sky Blue: Best for Customer Service
Lexington Law: Best for Decades of Experience
CreditRepair.com: Best for Simplicity
The Credit People: Best for Low-Cost Credit Repair
Pyramid Credit Repair: Best for Married Couples
CreditFirm.net: Best for Strong Reputation
The Credit Pros: Best for Financial Tools
Pinnacle Credit Repair: Best for Fast-Tracked Credit Repair
Ovation Credit Repair: Best for Personalized Service
1. Credit Saint
Best For: Overall Results
With an A+ from the BBB and consistently high customer reviews, Credit Saint should be on your radar as well.
The New Jersey-based company comes with monthly packages ranging from $79 to $119.99 and "first work fees" between $99 and $195.
Credit Saint's programs are the most aggressive in the industry. Their middle program remodel releases more challenges per cycle than Lex Law's top program.
If you don't see any improvements made in the first 90 days you get a full refund.
Credit Saint offers users a personal advisory team dedicated to their case, informative online resources, and a timeline and progress report to help you track the company's work on your credit.
You'll also get regular calls from your team to keep you in the loop and on track for success.
Learn More: Read our full Credit Saint Review.
Get Started With Credit Saint Now!
2. Sky Blue
Best For: Customer Service
Very few companies will let you know if you don't really need their help. Sky Blue has been an exception to this rule. This firm's customer care staff offers free consultations that really have no strings attached.
Sky Blue will also coach you on the little things you could be doing to keep your credit score in better shape. Sky Blue's suggestions tend to be well-balanced and tailored specifically to your situation, unlike some companies that simply send out blanket suggestions.
When you're paying Sky Blue's price of about $80 a month, you'll appreciate the agency's speed, too. The company gets to work within 48 hours and typically turns out at least five disputes per cycle (each cycle is 35 days) on your behalf.
Learn More: Read our full Sky Blue Credit Repair Review.
Get Started with Sky Blue Now!
3. Lexington Law
Best For: Decades of Experience
It's not a household name outside the consumer credit world, but Lexington Law has been a leader in the industry for nearly three decades.
It's tough having the same conversations over and over with different people, especially about sensitive things like your past financial mistakes. With your own personalized rep, you can save time and focus more on the little things that can make a big difference.
Typically, you can make appointments with your rep beyond normal business hours which can be helpful if you're trying to avoid awkward conversations on your at-work phone line.
Lexington Law won't offer the lowest prices with a base price of around $90 a month as of this writing. And the company doesn't always get unanimous praise in customer reviews; it has a C rating with the Better Business Bureau.
The basic plan should be enough for most customers, but you can get even more support by paying more, including cease and desist letters and personal finance tools which you can also find elsewhere for free.
All in all, most customers find Lexington Law's staff to be knowledgeable and helpful partners as they seek to rebuild their poor credit.
Learn More: Read our full Lexington Law Review.
Get Started With Lexington Law Now!
4. CreditRepair.com

Best For: Simplicity
You won't find a simpler and more straightforward name for a credit repair website than CreditRepair.com.
Ironically, the company's services follow the same no-nonsense logic as they seek to guide you out of credit purgatory.
CreditRepair.com has boiled its process down to three steps:
Check: The company's reps will look over your credit reports from the three bureaus — Experian, Equifax, and TransUnion — to find inaccurate information or derogatory marks that could be in dispute.
Challenge: The company will send letters challenging disputable negative information in your reports.
Change: CreditRepair.com will follow up to make sure your reports get changed and repeat the "Challenge" step if necessary.
As you can tell, a service this simple works best when you have a simple case of inaccurate information in your credit history. CreditRepair.com can be relentless as it seeks to resolve erroneous data.
And you can follow the company's progress in your account online. The company tends to boast about concrete success rates, but the language is just soft enough to stop short of a guarantee.
For example, the company might say customers average a 30-point increase on their credit scores after four months. Before signing up, keep in mind you aren't being guaranteed these results.
CreditRepair.com costs about $100 a month as of this writing.
Learn More: Read our full CreditRepair.com Review.
Get Started With CreditRepair.com Now!
5. The Credit People
Best For: Low-cost Credit Repair
Someone looking for a solid option at a lower price might like The Credit People, another newer provider in the market. Someone who wants to try out a service without making a big commitment will really like The Credit People.
For $19 you can try the service for seven days to see whether you'd like to stick with it (though you shouldn't expect to fix your bad credit within a week).
If you do stay on board, The Credit People offers a money-back guarantee that you'll see at least some positive results within 60 days.
You probably won't reach your target score within 60 days, but The Credit People thinks you'll like the way things are going enough to stick around.
The Credit People offers other price point innovations such as a flat rate of about $420 to access all of its services indefinitely rather than paying monthly payments.
Usually, you need about six months with a company to optimize results. Assuming you need help for six months, the $420 flat rate would amount to $70 a month which is less than most of The Credit People's reputable competitors.
If you'd prefer a monthly payment, The Credit People charges $79 a month. (Unfortunately, you can't opt for the flat rate if you start with the seven-day trial for $19.)
The Credit People offers customer care only during business hours (in the Central time zone). While it does solid work, the company doesn't offer a lot of the bells and whistles such as identity theft protection that its competitors offer.
Learn More: Read our full The Credit People Review.
Get Started With The Credit People Now!
6. Pyramid
Best For: Married Couples
Pyramid Credit Repair is another service vowing to put in the work to improve your credit history. Once you sign up, the company gives your case to a live personal account manager who you can access via phone, text, or email.
This account manager will write customized dispute letters to the credit bureaus and your creditors, updating you along the way.
You'll also get access to the online dashboard, where you'll find resources and real-time updates on your credit progress.
Pyramid Credit Repair comes with two services: Singles and Couples. Both come with a free assessment, after which you can opt for coverage at $99 a month for singles and $198 a month for couples.
If you enroll in the couple's plan, you could get 50 percent off of your first month of service. Both plans come with a 100 percent money-back guarantee, pay-as-you-go services, and credit reports from all three bureaus.
Learn More: Read our full Pyramid Credit Repair Review.
Get Started With Pyramid Credit Repair!
7. CreditFirm.net
Best For: A Strong Reputation
Creditfirm.net could give your credit report the best bang for your buck if you're looking for a less expensive service.
The company offers one flat, pay-as-you-go package at $49.99 a month.
That monthly fee gives you access to a thorough audit of your credit report by legal experts and limitless credit bureau and inquiry challenges. Creditfirm.net also provides defense against collection agencies.
The company touts an A+ rating from the Better Business Bureau, boosting its credibility in the industry.
Creditfirm.net is also known for its speed, reviewing clients' documents within five days on average.
Learn More: Read our full CreditFirm.net Review.
Get Started With CreditFirm.net
8. The Credit Pros
Best For: Comprehensive Financial Tools
The Credit Pros provides you with one-one access to a certified FICO professional who works with you to create an action plan to repair your bad credit.
In addition to the standard features most of these companies offer, the Credit Pros can provide identity theft restoration and write cease and desist letters to your creditors, as well as goodwill letters and debt validation letters to your creditors.
The company appeals to applicants with a 90-second registration process, which you can walk through on its user-friendly site which comes with a blog full of resources on improving and maintaining good credit.
You can also access your client portal there, with live updates on your credit and changes to your case.
The Credit Pros' basic package, CreditSentry Monitoring, costs $19 a month. For the most comprehensive services, consider the MoneyManagement package at $69 a month, the Prosperity Package at $119 a month, or the Success Package at $149 a month.
Each of these packages comes with a unique set of benefits, like budgeting tools, payment reminders, prescription discounts, and store lines of credit.
Learn More: Read our full The Credit Pros Review.
Get Started With The Credit Pros
9. Pinnacle Credit Repair Management
Best For: Fast-Tracking the Credit Repair Process
This BBB accredited business, highly reviewed on TrustPilot, promises faster results thanks to its use of artificial intelligence.
Pinnacle Credit Management also partners with top private lenders to get you approved for a personal loan to consolidate debt.
When you sign up for Pinnacle's services, you get a credit mentor who will coach you through the process of improving your credit.
You also get access to a blog and a series of educational videos to teach you how to manage your credit successfully.
Pinnacle offers a free credit consultation, after which you can choose between the Standard and Fast Track Program.
The Standard Program costs $99 with a first-time work fee of $199. The Fast Track Program costs between $1,500 and $2,500.
The Fast Track Program is expensive, but it gets an average of 80 percent of the negative items removed from your credit profile in the first two weeks.
Learn More: Read our full Pinnacle Credit Management Review.
10. Ovation Credit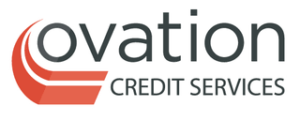 Best for: Personalized Service
Like Lexington Law, Ovation Credit builds a personal connection with its clients and the company customizes its strategies based on individual needs.
Ovation Credit makes this list in part because of its same-day service option. Most industry leaders need at least two days to get your case up and running.
Ovation can respond quickly, and it has customer service staff on duty 24/7. But you also pay more upfront.
Customers usually need to pay about $89 for the first month. Depending on the plan you choose, your ongoing monthly payments could range from $79 to $109 per month.
Finally, the company's positive reviews on the Better Business Bureau leave a good impression.
Learn More: Read our full Ovation Credit Repair Services Review.
Companies That Didn't Make Our List
The Credit Coaches
National Credit Care
The Credit Assistance Network
DIY or Fee-based Credit Repair?
When you want to repair your poor credit profile, here's the first question to ask yourself: Do you need help from a pro OR do you feel that you can DIY your credit repair?
Because of modern consumer protection laws such as the Fair Credit Reporting Act — and because we live in the smartphone era — you can do your own credit monitoring quickly and easily.
With an app like Credit Sesame, for example, you can see your up-to-date credit score anytime for free. You can also see the components of your score so you can better notice inaccuracies.
If you see an inaccurate 90-days-late note on your student loan, for example, you can call your lender to get the situation squared away, then follow up with the credit bureaus to make sure the negative information gets removed from your record.
In short, your score need not be a mystery, and you don't have to hire a professional to fix a problem.
Why You Should Work With a Credit Repair Company
But when you have a job, a family, and other responsibilities, it can be challenging to repair your own poor credit. You may not have the time to spend on the phone leaving voicemails for credit managers and following up with all three credit bureaus.
You may find it worthwhile to pay $50 to $150 a month for someone else to do all this legwork, especially if you have several credit issues to resolve.
If you have a complex situation and your score is in desperate need of help, a good credit repair company could be just what you need.
How Do These Companies Work?
Like any other professional service, credit repair is a specialization.
Sure, you could probably figure out how to install a toilet or how to fix the frayed power cord on your vacuum. But you could also save a lot of time by hiring a professional to get the job done quickly and efficiently.
You may even save money if you do something wrong and have to hire professional help to fix the mess anyway.
Experts Can Help
Fixing your credit profile works the same way. Legal experts at credit repair companies spend all day every day negotiating with creditors and seeking resolutions to mistakes.
They know what to ask for and how to make sure your credit files and payment histories get updated. They don't get distracted by their careers, their kids, their pets, or their sinks full of dishes the way we can.
These little distractions can keep us from following up with a creditor and making sure they fixed an error. Left uncorrected, these errors seem to multiply. The damage they do can cost a fortune in higher interest rates on a future personal loan.
They can also make us ineligible for borrowing when we most need it, like in an emergency or to execute a well-timed purchase.
Sometimes, we just need to call in the pros.
What Do Credit Repair Companies Do?
A company should start its work by determining exactly where to start helping you. Doing this typically requires a copy of a credit report from each credit bureau — TransUnion, Experian, and Equifax.
The company should identify the problems causing the most damage to your score. Typical problems arise from:
Bankruptcies: Declaring bankruptcy can resolve short-term problems while also creating long-term credit issues.
Tax liens: Whether local, state, or federal, a tax lien from the government can put a huge dent in your credit profile for the foreseeable future.
Charge-offs: If a creditor has given up on collecting a debt from you and charged-off the debt, you can expect credit trouble for years without intervention.
The existence of these and other derogatory marks in your history doesn't necessarily mean you've experienced these problems. Sometimes simple reporting errors can turn into charge-offs. Other times a tax lien may have been resolved in reality but not reported as resolved to one of the three credit reporting agencies.
Fast & Simple Credit Solutions
The company you choose should seek the quickest and easiest solutions to these problems. If some or all of your problems result from a reporting error, expect your company to start there and to make quick progress.
Sometimes you can even improve your bad credit by applying for more credit, and your repair company may recommend this strategy.
But this approach can cause future problems if you actually use the newly available credit, so you have to exercise restraint.
Regardless of which strategy your company suggests, make sure you're monitoring the company's progress, and make sure you understand what's going on by asking questions.
Tips for Working With The Pros
In many ways, our credit scores reflect our financial identity. With a low score, you'll struggle to buy a house or a car. You may even have to pay higher car insurance rates.
Trying to fix something as important as your credit score can leave you vulnerable to companies making grand promises they can't keep.
By hiring a company you will not have to give up your own legal rights. Ask to see a written contract before signing up if you're not sure about your role and your company's role in your consumer credit life.
The Credit Repair Organizations Act of 1996 requires these companies to communicate honestly with you, the consumer.
How to Spot a Credit Repair Scam
Nefarious companies, by definition, won't follow the law. They exist simply to convince consumers to hand over their credit card and Social Security numbers with no intention of ever helping.
It's easy enough to spot these outright scams and to choose a legitimate credit repair company. Just look for tell-tale signs like:
Poorly Designed Websites: You may also notice unsecure servers (http:// instead of https:// in the URL).
Strange Email Addresses: Email domain names that don't match the website's domain name or personal addresses like @hotmail, @yahoo, or @gmail should raise flags.
Bad Third-party Reviews: Always check Better Business Bureau or TrustPilot for reviews, or just do a Google search if you're suspicious of a company.
Up-front Payments: Though it's not always a scam, a site asking for payment before doing any work should make you suspicious.
No phone number: Even if you'd never call because you prefer to email, a company without a real phone number is often not a real company. If you're not sure, call the number to see what happens.
It's more difficult to detect a genuine credit repair company that simply can't deliver on its promises. Be wary of firms that:
Guarantee Specific Results: A money-back guarantee is one thing, but if a company says it can raise your score by 100 points or deliver overnight results, be wary.
Prohibit Contact: If a company asks (or demands) that you don't contact credit reporting bureaus or creditors yourself, stay away. You should always have the freedom to intercede on your own behalf.
Rely Heavily on New Credit: While opening more accounts can improve your credit score, you'll also take a hit on the inquiries which result from your applications. Over-relying on this tactic can backfire.
Sell You Cards: A company that immediately suggests you open specific credit cards may be more interested in making commissions off your account than repairing your credit.
Boast Inside Knowledge: Yes, these companies specialize in repairing your credit, but they should do so by offering persistence and efficiency, not secrets no one else knows. A company with a secret formula may not be for real.
If you come across a company you're wary of, you can report it here to help prevent future consumers from falling for the act. You could also complain to the Federal Trade Commission on the FTC's site.
The top companies listed above come with solid reputations and reviews.
Combine DIY and Fee-Based Approaches
Federal law guarantees you at least one free copy of your credit report from each of the leading three credit bureaus each year. If you'd like to see what you're working with before committing to $100 or so a month, you can request your reports here or by visiting annualcreditreport.com.
The best approach, though, may be a mixture of a DIY credit upgrade and finding professional help. You can get started with your own assessment of your credit picture then bring in help from one of the leading agencies from the list above.
This way you're more of a participant in the process, and you'll be the expert on your own credit situation before talking with customer service reps from the repair agency of your choice.
Then, as you track the progress your company is making, you'll be a full partner in the process. Even if you can't check in every day, you can track the trends in your score by checking in once a week or once every couple of weeks.
This approach can also get you into the habit of monitoring your score on a regular basis so you can detect errors quickly in the future. Credit repair takes persistence and time whether you do it alone or hire a pro.
Know What Credit Repair Companies Can & Can't Do
Many people think professional help can undo whatever damage you've done in your consumer credit history. This isn't true.
You should help yourself by doing what you can to improve your score (or you can at least stop making things worse). Be sure you're:
Paying Bills on Time: We all get a little behind sometimes but don't let any bill get beyond 15 days late. Shoot for paying your monthly bills early.
Limiting Inquiries: The more loans you try to open — even if you're just co-signing for an adult child or a friend — the more trauma your score will experience.
Acknowledging Past Mistakes: Ignoring old mistakes even when you can't afford to pay off the debts will serve as dead weight on your credit report and complicate efforts to restore your score.
Avoiding Over-activity: It's human nature to close pesky accounts once they're paid off. But part of your credit score is derived from available credit meaning you can benefit by keeping a few paid-off accounts open.
While these professional companies excel at disputing problems on your score, they shouldn't — and the best services won't — dispute aspects of your score which are absolutely true such as a recent string of 30- or 60-day late payments.
However, if years-old credit issues still haunt your report, your agency may be able to help persuade the credit bureaus to pay more attention to your recent successes and scratch old problems off your list sooner.
Alternatives to Credit Repair Companies
Although a good credit score can save you hundreds — and even thousands — of dollars in interest charges, some people simply don't like the idea of partnering with a for-profit company and paying $75 or $125 a month.
The same people may not have time for an all-out DIY credit CPR project. They want an in-between option.
Credit Repair Software
Credit repair software offers just such an in-between solution. You can spend about $400 to $600 on software, and the program you choose may promise results.
What software actually delivers is a tool set to help you launch your DIY credit repairing project. You'll get templates for letters to creditors and the bureaus. You'll get contact information for TransUnion, Equifax, and Experian. You'll get suggestions for how often to follow up.
What won't you get? Any of the legwork that actually saves you time. I've said it before: I'd rather pay someone to do the legwork than pay someone to tell me how to do it.
Credit Counseling
You've probably heard radio ads for credit counselors who can help you find the light at the end of the tunnel.
You can find some quality help for free from non-profit credit counseling organizations, but you can also fall into a scam or even a den of identity thieves if you aren't careful.
Be sure you're working with an organization accredited by the National Foundation for Credit Counseling.
A good credit counselor should review your free credit reports with you and then come up with a plan. But don't expect the same level of care you can find from a paid credit repair service.
If a non-profit credit counseling agency starts to pressure you into taking the next step or providing personal financial data, don't be afraid to step back or terminate the relationship.
Debt Consolidation
You may be able to save money each month by consolidating some of your high-interest debt into a lower-interest loan, but you shouldn't confuse these programs with credit repair services.
Eventually, consolidating your debt may lead to a better credit score, but the main goal of these loans is to better manage your debt.
In fact, you could see a credit score hit if you close several accounts at once.
Debt Settlements
I read a lot of financial blogs and often see advice about negotiating with credit card companies or other debt collectors.
While you can talk a credit manager into deleting some late fees or rolling back some punitive interest rate increases, these settlements may end up hurting your credit score.
Make sure your credit card company isn't reporting your negotiated debt as a charge-off to the credit bureaus, especially if you're spending a lot of money paying off a lump-sum debt settlement.
Get the settlement — and its implications on your credit score — in writing before paying it off.
FAQs
With a rundown of what the best credit repair companies have to offer, here's a look at some common questions surrounding credit repair.
How Long Does it Take to Fix Your Credit?
Your credit score can literally be impacted overnight, one late payment could drop your score up to 100 points. On the other hand, you can spend months working on your score before seeing improvements, maintaining a high credit score can be very delicate.
Expect to wait for at least 45-days for your company to be able to make even one change. Waiting two to three months isn't unusual. For more complicated problems, your company may need six months to a year to make progress.
Even when you're hiring professional help, it's important to understand credit repair takes a while. Even when your score is back where you need it to be, you'll want to keep a regular watch to detect reporting errors before they cause more damage.
How Much Will You Pay To Fix Bad Credit?
Different repair companies charge different rates, as you can see above.
On average, you should expect to pay in the neighborhood of $75 to $150 a month to get a quality company on your case.
Some companies charge a flat rate while others employ a results-based approach in which you'd pay for each derogatory remark that's removed from your record.
Your specific needs should guide you here. If you have a dozen or so small problems to resolve, a flat rate could save you money. If you're concerned about just a couple issues, you may prefer a company with a results-based pricing plan.
Though credit problems are common, your exact mix of credit problems is unique to you. Give your company time to find the right solutions to your problems.
Do Repair Companies Guarantee Results?
We all like guarantees, especially with something as important as repairing poor credit. But credit reporting — though it has grown more transparent — still involves a lot of nuance. Guaranteeing 100 percent satisfaction simply isn't possible.
That being said, you should be able to find a company to guarantee at least some improvement. Some even offer a money-back guarantee if they can't steer your score in the right direction.
This may be as close as you can get to an actual guarantee of results from a repair company, credit software, or even a do-it-yourself approach.
In fact, if you see a company guaranteeing specific results such as a 100-point swing in your credit score, you may have found a bonafide scam, which we'll get into next.
With Credit Repair, You Get What You Pay For
When your credit score needs new life and you don't have the time or energy to figure it out for yourself, you can find quality help from a repair company.
You'll have to share some personal information, and you may wind up paying $600 to $800 over the course of six to eight months. But you can see these payments as an investment in your future.
By repairing your credit quickly and efficiently, you'll be positioning yourself to get better loan terms on big purchases in the future which can create savings for decades.
If you can fix your credit score without paying fees you should do so. But if you need help, you shouldn't hesitate to call in one of the pros listed here.
Related posts
Subscribe
* You will receive the latest news and updates on your favorite celebrities!