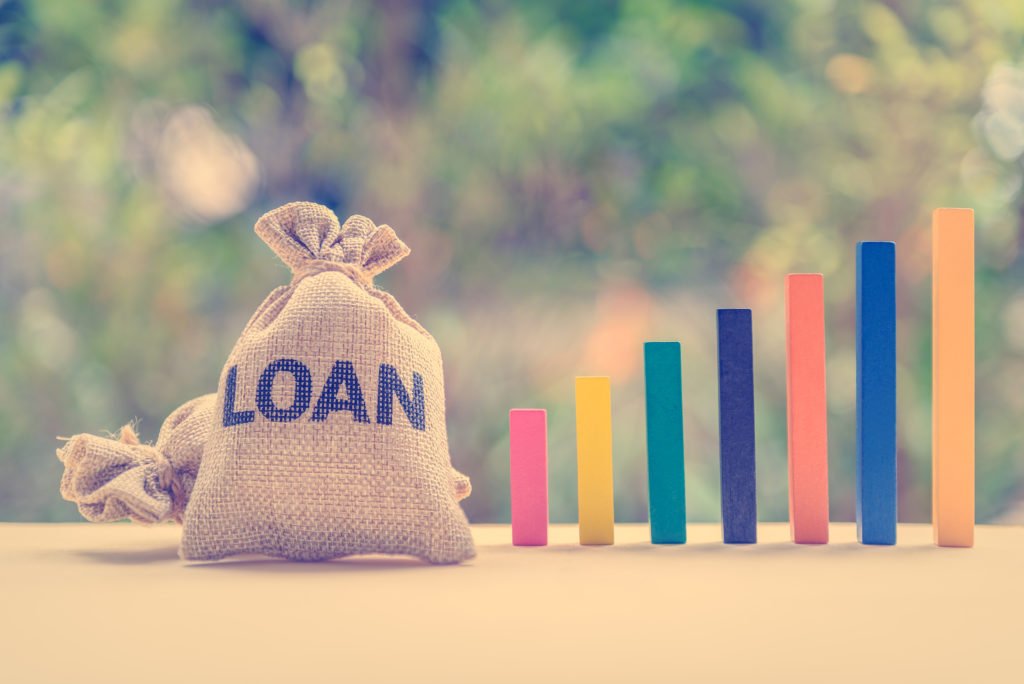 BadCreditLoans.com Review
Cashback, 3 years ago
0
8 min

read
809
You may believe having poor credit means you can't get a loan anywhere, except perhaps from payday lenders. Considering that interest rates on payday loans can be in excess of 300%, that's hardly a workable option. But you can often get financing from online personal loan marketplaces, like BadCreditLoans.com.
BadCreditLoans.com is an online personal loan marketplace designed specifically for those who have poor credit. It's an opportunity to get a small, short-term, unsecured loan, to help you cover a wide variety of needs, including debt consolidation, medical expenses, paying taxes, covering car repairs, or even an emergency expense.
By completing a single online application, you're likely to get loan quotes from several lenders participating in the network. You can choose the one that offers the most generous terms at the most favorable pricing.
TABLE OF CONTENTS:
About BadCreditLoans.com
Personal Loan Options
Interest Rates & Fees
Getting Quotes
Customer Support
Pros and Cons
Alternatives
About BadCreditLoans.com
BadCreditLoans.com is a free online marketplace for bad credit loans. They are not a direct lender, but instead act as a service where you can complete a single online questionnaire and get loan quotes from participating lenders.
The company is based in Tacoma, Washington, but the website is operated by Chief LLC, which is based in Nevada. The company has been in business since 1998. The lender network includes state and tribal lenders. They describe the lender network as large, but don't disclose exactly how many lenders that involves.
In addition to access to the lender network, the website also provides extensive credit-related resources. This includes detailed explanations of the various types of loans, including personal loans, business loans, credit cards, mortgages and home loans, student loans, and auto loans.
There's also a large number of articles dealing with various loan scams. This is important information because scams are unfortunately very common among financing options provided to consumers with poor credit.
Despite the discussions of different loan types on the website, BadCreditLoans.com provides primarily personal loans, though the website does indicate some ability to obtain business loans through some of the lenders in the network.
BadCreditLoans.com has a Better Business Bureau rating of "F", the lowest rating on a scale from A+ to F.
Compare Rates
Personal Loan Options
These are the primary loan products offered by the lenders participating in the BadCreditLoans.com website network. Personal loans have the advantage of being completely unsecured. You'll be taking one that is basically secured by your income. Loans are available even if you have poor credit.
Personal loans can be used for any purpose, including:
debt consolidation
auto purchase
auto repair
moving expenses
medical expenses
business expenses
vacations
paying taxes
paying for a large upcoming expense
covering emergencies
Personal loans are available in amounts ranging from $500 to $5,000, though the online application does indicate a maximum loan amount of $10,000.
It does appear that the maximum loan amount is $1,000 if you have poor credit. According to the online application, poor credit is defined as having a FICO score below 500.
Loan terms range from as little as three months to as many as 36. The website advertises that you can get your loan funds in as little as one day after application and approval.
Interest Rates & Fees
Interest rates and fees are set by the individual participating lenders in the BadCreditLoans.com lender network. But the website indicates an interest rate range of between 5.99% and 35.99% APR. Naturally, if you have poor credit, you should expect to pay at the higher end of the rate range.
And while it's not indicated on the website, it's common for lenders in the personal loan space to charge an origination fee of between 1% and 8% of the loan amount. For example, if you borrow $5,000 and the origination fee is 5%, you'll pay $250 for the fee. That will be deducted from the loan amount, and you'll receive a net amount of $4,750 instead of $5,000.
The BadCreditLoans.com website is completely free to use, and there is no indication that any of the participating lenders charge an application fee.
Getting Loan Quotes
To qualify for a loan through BadCreditLoans.com you'll need to meet the following requirements:
You must be at least 18 years old.
Have proof of citizenship, such as a Social Security number or legal residency.
You must have a regular income, either from full-time employment, self-employment, or Social Security or disability benefits.
Have a checking account in your name.
Provide work and home telephone numbers.
Provide a valid email address.
To begin getting loan quotes, you can complete a three-page questionnaire right on the website.
Step 1
On the first page, you'll indicate the loan amount requested, your estimated level of credit, and the reason you want the loan. This is also where you'll provide your first and last name, your birthdate, and indicate if you are active duty military.
Step 2
On page 2, you'll provide contact information, including your email address, phone number, address, and how long you've lived there. This is also where you'll provide employment information, including the frequency of pay, your employer name and phone number, how long you've been employed there, and what your gross monthly income is. The screen will also ask for your driver's license, the issuing state, your Social Security number, and your bank account type (checking or savings).
Step 3
Page 3 is where you'll be asked to provide your bank information, including your bank routing number and personal account number. You'll also be asked to indicate how long you have had a relationship with your bank, as well as your job title, your next payday, if you're paid by direct deposit and if you own your own car. You'll then enter your mobile phone and complete the process.
Customer Support
Customer contact with BadCreditLoans.com is available by both phone and email (through the website).
But once you make an application for a personal loan, you'll need to be in contact with the lender you've chosen. BadCreditLoans.com only provides the online personal loan marketplace, and cannot answer your loan-related questions.
Customer contact options will vary with the lender you'll be working with, as each has its own options available.
BadCreditLoans.com Pros and Cons
Pros:
BadCreditLoans.com is an online personal loan marketplace, giving you access to a large network of lenders. This will not only improve the chance of loan approval but also of getting the best pricing and terms.
The web platform is completely free to use.
BadCreditLoans.com provides its address and contact information on the website, which is not always the case with bad credit lenders.
Loan terms range from three months to 36 months, offering flexibility as to repayment.
The lender network offers higher loan amounts and lower rates for those with better credit.
If you have poor credit, a loan through a BadCreditLoans.com lender will give you the ability to improve your credit score, as long as you make all your payments on time.
Cons:
BadCreditLoans.com is not a direct lender, so you'll be working with any lender you choose to obtain your loan from.
Loan amounts are relatively small, with a $5,000 maximum. But for poor credit (a credit score of less than 500), the maximum loan amount may be no more than $1,000.
The maximum interest rate is high at 35.99% APR, but this is typical of rates charged for bad credit personal loans.
BadCreditLoans.com has the lowest rating possible with the Better Business Bureau.
You'll be disclosing significant personal information, including your Social Security number, driver's license number, and bank account information, to an unknown number of lenders.
Alternatives to BadCreditLoans.com
BadCreditLoans.com isn't the only lending source in the personal loan for bad credit space. You can check out my post, Personal Loans for Bad Credit, for more options.
For example, a competing online marketplace, PersonalLoans.com also makes personal loans available to consumers with bad credit. But for those with credit scores of at least 580, they do offer more generous terms. The pricing is similar, but you can borrow as much as $35,000, with terms of 72 months.
But one advantage both BadCreditLoans.com and PersonalLoans.com offer is that both are online personal loan marketplaces, specializing in providing financing to those with poor credit.
As online marketplaces, each gives you access to multiple lenders in their networks. This is a big advantage over making applications with direct lenders. After all, a direct lender provides you with a single opportunity for financing. If they decline your loan application, you'll need to move on to another lender where you'll start the process all over.
By contrast, online personal loan marketplaces for consumers with poor credit provide you with multiple lenders, increasing the likelihood of approval on the first try.
Is BadCreditLoans.com For You?
There's no getting around the fact that while personal loans are available for those with bad credit, the loan amounts are relatively small, and the cost is high. But if you're facing an emergency and need money fast, an online personal loan marketplace for borrowers with bad credit like BadCreditLoans.com can be the go-to choice.
It's not the perfect solution, but it will be much better than taking a payday loan. Those lock you into a vicious cycle with no easy exit.
But bad credit personal loans not only offer more generous terms than payday loans, but they also give you an opportunity to improve your credit. By making all your payments on time, you'll be adding a good credit rating to your credit report, which will boost your credit score.
If you'd like to get more information, or you'd like to apply for a loan, check out the BadCreditLoans.com website.
Related posts
Subscribe
* You will receive the latest news and updates on your favorite celebrities!