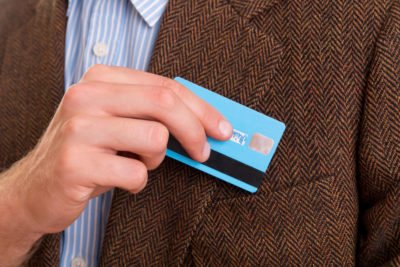 Pinnacle Credit Management Review for 2020
Cashback, 3 years ago
0
5 min

read
646
Not all of us are blessed by excellent credit throughout our lives. Bad things happen to good people that are beyond their financial control. When you get underwater with your credit rating, it's nice to know there are services available that can help you repair it.
Pinnacle Credit Management offers a quick way to use Artificial Intelligence computing to fix your credit rating quickly. They'll improve your credit score dramatically within months.
Table of Contents:
What is Pinnacle?
Pinnacle Management Services
Costs
Safety
Pros & Cons
What is Pinnacle Credit Management?
Pinnacle Credit Management is a credit repair company offering its customers the ability to rehabilitate their credit rating quickly without the need for a lengthy contract or expensive monthly fees.
Its sophisticated computer systems explore your entire credit report for irregularities and automatically submits disputes against them. These disputes can clear faulty unresolved issues rapidly, which instantly improves your credit rating over all the major reporting agencies.
Most credit repair services operate with a monthly subscription. But Pinnacle Credit Management advertises a lower upfront cost with no need for a monthly subscription, though you can continue on a subscription basis until your credit clears.
The single upfront cost guarantees at least a month of work to repair your credit, but the subscription cost will renew unless you cancel it.
Pinnacle Credit Management is a service. As it states clearly, it can't legally guarantee a cleared credit score. If there are legitimate negative marks on your credit, its service won't help you remove them.
Most people have mistakes dragging their credit rating down. These either come from closed accounts reported improperly, or mistaken collections that were paid on time. Pinnacle offers you the ability to clear and close these accounts quickly with one simple payment.
What does Pinnacle Credit Management Offer?
The basic operating idea of Pinnacle Credit Management involves using artificial intelligence to scour through your credit report. Their proprietary computer system goes through all three credit reporting agencies (Experian, Transunion, and Equifax) looking for specific irregularities or reporting errors. It then issues an immediate dispute against those irregularities.
This offers you the ability to drastically improve your credit rating within a month. By raising your credit rating, you automatically become eligible for better credit opportunities that come with improved credit. Qualify for higher loans, higher credit balances on credit cards or better monthly rates on mortgage refinances.
Pinnacle offers two different tiers of service, which promise results.
Standard:
The Standard level service is entirely automated. Pinnacle's system works on all three credit reporting bureaus until you cancel it. No contract is required because it's fully automated and works until you voluntarily cancel it.
Pinnacle estimates the Standard Program takes 3-6 months to complete.
Fast Track:
The Fast Track program is quite a bit more expensive, but it is a one-time payment rather than a subscription. And it comes with a 60-day satisfaction guarantee. Pinnacle Credit Management states that, within the first 15 days, you'll see an average of 80% of your disputed credit issues deleted.
The Fast Track option also includes a credit mentor who can guide you through rehabilitating your credit. They're like a personal credit guru who has the inside track on many different loans and credit options, including auto loans and bank loans.
How Much Does Pinnacle Credit Management Cost?
Where most companies offer their services on a subscription basis, Pinnacle Credit Management states that their fees are a one-time payment.
This is not entirely true. Both the Standard and Fast Track option have a singular upfront fee. However, they may require a monthly payment to get the most from their services at the standard level.
Standard:
The Standard program involves a single, one-time payment of $199.00, which begins the process of cleaning your credit and runs for one month. You can continue the process with an additional $99.00 per month afterward if you want to attempt rehabilitating your credit further.
Fast Track:
The Fast Track tier is quite a bit more expensive but offers many additional benefits. It costs between $1500 – $2500 for the complete service, starting with an initial payment of $199.00.
The Fast Track tier offers a 60-day satisfaction guarantee as well as a personal credit mentor who can directly connect you with lenders and educational materials to help you keep your credit clear.
Is Pinnacle Credit Management Safe?
If you go by the reviews gathered from the internet, Pinnacle Credit Management is safe. They're entirely forthright on their website about what can and can't be done to improve your credit rating. And they maintain that they abide by all rules and regulations surrounding credit repair companies.
Pinnacle Credit Management also states that they notify their customers of their rights within the Credit Repair Organizations Act. This law explains that they cannot guarantee precise results with their services, so they're obligated to inform their customers that results will vary.
Most of the independent reviews from customers online are positive, which gives the company an above-average score for reliability. And, independent reviewers such as Consumers Advocate also rate the company quite high.
Pros and Cons of Pinnacle Credit Management
Pros:
Fast. Either the Fast Track or the Standard version of their service offers a quick way to repair your credit. The Fast Track version promises results in 60 days.
Personal Credit Mentor. The Fast track option gives you access to a personal credit mentor who works as a conduit connecting you to loan providers, banks, and credit card companies. They can help you get approved for a new loan while you're still working on re-establishing your credit score.
Cons:
Expensive. Pinnacle's upfront fees are more expensive than most credit rehabilitation services. And their Fast Track service is costly by industry standards, though it provides quick service with a personal touch. Their advertising of a 'single upfront cost' is also a bit misleading. Both services have an upfront cost, with either a single remaining payment (Fast Track) or monthly payments (Standard) until you cancel.
Related posts
Subscribe
* You will receive the latest news and updates on your favorite celebrities!