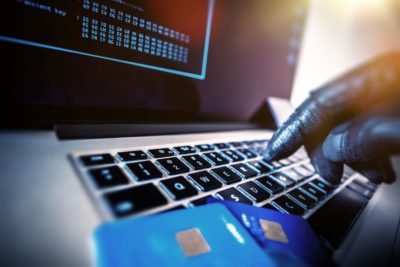 IdentityIQ Review 2020
Cashback, 3 years ago
0
6 min

read
924
Your credit history and score are essential parts of life, so it is critically important to protect these elements from outside threats.
If a phisher, for instance, acquired your personal information and took out a credit card in your name, they could severely damage your reputation.
This is why we recommend you use a reputable identity theft protection plan, such as one offered by IdentityIQ to make sure you do not face such circumstances.
Table of Contents:
What is IdentityIQ
Plans
Cost
Is It Secure?
Pros and Cons
Canceling
What is IdentityIQ?
IdentityIQ provides identity and credit protection. It includes a host of credit monitoring services, alerts of suspicious activity, and information recovery methods services to ensure customers have minimal risk of fraud and identity theft.
Identity IQ also offers identity theft education seminars to corporate and academic organizations.
The private company had its start in Las Vegas, Nevada, in 2009 and has made a name for itself with affordable monthly prices.
One of their unique features is the ability to let customers bundle products.
For instance, people can combine their Identityiq services like identity theft protection services with credit monitoring, as well as credit reports.
Learn More
IdentityIQ Plans
IdentityIQ offers not one, but four different forms of credit and id theft protection plans.
The products are aptly named: Secure, Secure Plus, Secure Pro, and Secure Max Plan. Here is a breakdown of the features of each plan:
Secure
Credit report monitoring from one bureau
Dark web monitoring
Internet monitoring of criminal records
One million dollars in stolen funds reimbursement underwritten by AIG
Coverage for lawyers and expert advice
Personal expense compensation
Social security number alerts
Synthetic identity theft protection
File sharing network monitoring
Lost wallet assistance
Checking account report
​New public records
Opt-out IQ (junk mail and a 'do not call' cell phone number list)
US-based ID restoration service
Secure Plus
All the features mentioned above +
Credit reports and scores from three bureaus
Change of address monitor
IQ alerts with application monitoring
Checking account reporting
Secure Pro
All the features mentioned above +
Twice-yearly credit reports and scores from three bureaus
Credit report monitoring from three bureaus
Enhanced credit report monitoring
Alerts on crimes committed in your name
Score change alerts
Secure Max
All the features mentioned above +
Monthly credit reports and scores from three bureaus
Credit score tracker
Credit score simulator
Family protection of up to $25,000 for identity theft insurance and identity fraud restoration
Fraud restoration with limited power of attorney (LPOA)
IdentityIQ Cost
IdentityIQ's plan covers individuals and families every month. Secure Max is the only one that specifically includes more than one person, however.
Here are the prices you can expect to pay on a monthly or yearly basis.
Secure: $6.99 per month, $83.88 per year
Secure Plus: $9.99 per month, $119.88 per year
Secure Pro: $19.99 per month, $239.88 per year
Secure Max: $29.99 per month, $359.88 per year
Is IdentityIQ Secure?
IdentityIQ provides a range of security measures to protect your credit and identity. The ability to mix and match features, as well as the custom identity restoration service, gives customers a great deal of control when it comes to determining the ideal amount of coverage.
Some of the fraud protection options include mail theft, Internet scams, lost wallets, data breaches, and home invasion.
No company is capable of protecting people on every single platform from becoming a victim of identity theft.
Even IdentityIQ avoids using the word "guaranteed" when it comes to describing the tenacity of their services.
While no amount of protection is a certainty, taking the proactive steps to mitigate any risk will undoubtedly benefit the integrity of your credit and identity.
Pros and Cons
Pros
Comprehensive Coverage: The IdentityIQ identity and credit reporting services are detailed and extensive. Customers receive protection on numerous fronts for the digital and physical worlds. The fact that there are four different plans also provides flexibility when choosing your preferred coverage amounts.
Affordable Rates: IdentityIQ's prices are in line with those of its competitors. If pricing is a compelling factor in your decision, you will probably smile at a $6.99 per month plan. Customers also gain access to informative and straightforward online educational resources to protect their assets better, which is helpful.
One Million Dollar Protection: No matter what plan you select, you will be eligible for $1 million insurance policy protection underwritten by AIG. The figure covers stolen funds, lost wages, and legal fees. The peace of mind that comes with a $1 million cushion can be a satiating incentive to invest in fraud protection services. If you have been a victim of identity theft while using their services, you will be assigned a case manager to walk with you every step of the way.
Cons
Relatively Young Company: While ten years in the business is nothing to scoff at, IdentityIQ is relatively youthful by industry standards. The notion is not to say their products are inferior or their representatives don't know what they are doing. Being in the industry for a few decades, though, provides customers with more insightful resources and financial assurance. They are not associated with the company Symantec who is behind Lifelock, however, they do offer comparable services with their Secure Max Plans.
Cheaper Plans Are Lacking: We looked closer at the Secure Plan. While the package is only $6.99 per month, it lacks many of the essential features of the other options. It does not include credit reports, IQ alerts, or family protection, and it's challenging to justify spending the money here when the Secure Plus plan is only three dollars more.
How Do I Cancel IdentityIQ?
According to the IdentityIQ terms and conditions, you can call them on a customer service number that comes with membership.
Cancellation calls occur during business hours, which is between 8 a.m. to 10 a.m. (PST). After you confirm the cancellation and your identity, IdentityIQ will discontinue your account immediately.
Depending on the plan, you may still be able to access some features on the IdentityIQ website after canceling your package. It does not include the plan benefits, as mentioned above, such as credit tracking or dark web monitoring, though.
IdentityIQ also does not offer refunds because "services are made available to you upon re-enrollment or purchase and costs are incurred by us.
Is IdentityIQ Best for You?
Whether you get an ID theft protection plan from IdentityIQ or another service such as Identity Guard, it will be worth the money to give you peace of mind knowing you will be alerted if something out of the ordinary pops up on your credit report.
Your credit history and score are the gateways to your financial future.
Your FICO score or 3 bureau credit report made up by Experian, Equifax, and Transunion is what gives you the ability to get the money for a credit card, car, home, or college education.
It would be harder to receive favorable rates on loans, which makes it impossible to build a future by leveraging credit facilities.
Related posts
Subscribe
* You will receive the latest news and updates on your favorite celebrities!