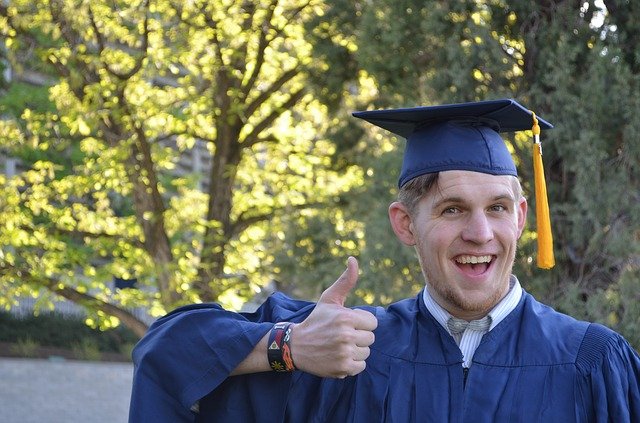 How to Remove FedLoan Servicing From Your Credit Report
Cashback, 3 years ago
0
9 min

read
867
FedLoan Servicing is a company that manages federal student loan repayments on behalf of the U.S. Department of Education.
If you're reading this, you've probably been contacted by this student loan servicer about a federal student loan repayment.
Or maybe FedLoan Servicing has appeared on your credit report in which case you could have loans in default.
How to Deal with FedLoan Servicing
I'm guessing you're here for one reason: To find out how to remove the collections from your credit report because it recently appeared — possibly for no apparent reason.
Know Your Rights
If FedLoan Servicing has been calling you, you should first let the company know you're aware of your rights as stated in the Fair Debt Collection Practices Act.
This law prevents any company from calling you several times a day, calling you at work, or calling you at odd hours.
Communicate In Writing
The Fair Debt Collection Practices Act also gives you the right to deal with FedLoan Servicing only in writing.
I always recommend exercising this right because it protects you from unwanted phone calls, and it gives you a built-in paper trail.
Legitimate debt collectors like FedLoan Servicing will not intentionally violate your rights.
But many debt collection agents will let your ignorance of your rights work to their advantage.
This works a lot better over the phone, so switching the dialogue to snail mail (or email) can help protect you.
Request a Debt Validation
Anytime you're dealing with a collections account you can ask for debt validation. This means you'll ask the debt collector to prove you owe the money.
Ideally, you'd do this the day you hear from FedLoan Servicing for the first time. During the first 30 days in collections, a debt collector will have to stop trying to collect the debt while it validates your debt.
If you're having trouble figuring out how to word your validation letter, feel free to use my debt validation letter template to get an idea of what to say.
Perhaps you'll get lucky and the debt collector won't be able to provide the proof of debt you requested.
If so you'd have a chance of getting this negative entry removed from your credit report.
But FedLoan Servicing will likely be able to validate your debt and you'll need another way to resolve this debt.
Why Am I Hearing From FedLoan Servicing?
When you owe FedLoan Servicing money, it's because you took out a federal student loan for college, and it's time to start repaying the loan.
If you're getting phone calls from FedLoan Servicing you're probably behind on your monthly payments.
If FedLoan Servicing appears on your credit report, you probably have made late payments or your account could even be in default.
It's also possible this loan servicer has made a mistake and has reported you to the credit bureaus in error.
Get a Free Copy of Your Credit Report
What To Do If You're Behind on Monthly Payments
If you've fallen behind on your payments, you have several ways to fix the problem. Federal student loans come with a lot of repayment flexibility. You could:
Apply for an Income-Driven Repayment Plan: You'll need to prove your income but you could qualify for lower payments if you have a lower-paying job. The best part: After 20 years your remaining principal balance can be forgiven.
Look for Student Loan Forgiveness Programs: When you work in some professions such as teaching or nursing, you can find student loan forgiveness programs that can eventually erase your balance. Often these programs serve people who work in at-risk communities or rural areas.
Seek a Deferment: If you're back in school or experiencing financial or medical hardship you can ask about a deferment for your student loan debt. This will effectively freeze your loans for a while.
Opt for Forbearance: Forbearance works like a deferment — except your interest rate continues to add to your loan balance. Forbearance is a temporary solution while you make other plans.
Consolidate Your Loans: Loan consolidation could be an option if you have multiple loans with different loan service providers. This could simplify your monthly payments and hit the re-set button on your repayment plans.
Refinance with a Private Lender: A student loan refinance could lower your payments if you can get a better interest rate. However, with a private lender, you could lose many of the flexible repayment options federal loans offer.
What to Do If You've Defaulted On Student Loan Debt
Once your loans have been past due for six months or so, FedLoan Servicing may place your loans in default.
When this happens, the service provider will want you to pay off the entire balance in order to resolve the account. Obviously, if you could have paid off the loans you wouldn't have let them default.
So this is a tough situation to find yourself in because your credit score will take a lengthy hit. You could also be the subject of a civil lawsuit which could even result in wage garnishment.
Because of the Covid-19 pandemic, the federal government has stopped collecting on defaulted student loans, but this is a temporary measure.
Student loan servicing companies like Great Lakes, Nelnet, Navient, and FedLoan Servicing will eventually resume debt collections.
To rehabilitate a defaulted student loan you'll need to consolidate or refinance the debt. This could lower your student loan payments but it won't necessarily fix your credit score.
Check with the Federal Student Aid website, studentaid.gov, for more specific details about rehabilitating or refinancing defaulted student debt.
The site has strategies for direct loans and tips for dealing with different federal student loan servicers.
How to Avoid a Student Loan Debt Default
Try to avoid entering a default if possible. Before you default, you can work out agreements with FedLoan Servicing that aren't possible once your account has accelerated.
For example, student loan servicers automatically provided coronavirus relief deferments for borrowers in the spring of 2020.
You can avoid defaulting on your student loans by:
Communicating: Even if you can't pay a monthly payment, don't ignore the problem. Get in touch with FedLoan Servicing to let them know about your financial trouble. The servicer could change your due date or help you into an income-driven repayment plan, for example.
Updating Contact Information: If you move or change phone numbers, remember to let FedLoan Servicing know. You don't want to default on a loan because you didn't get payment reminders or statements. This is a problem for many students who graduate, move to a new address, and don't know exactly when their grace period ends.
Borrowing Less: If you're still in school, be sure to exhaust all grant programs, scholarship opportunities, and financial aid — anything to depend less on borrowing. You'll thank yourself later!
Keeping Public Loans Public: Refinancing with private student loans can be tempting, especially if you can lower your interest rate. But if you think you'll ever need help repaying your loans you should stick with federal student loans.
Opt for Direct Debit: FedLoan Servicing's Direct Debit program can lower your interest rate by 0.25 percent and also help keep your repayment plan on track by scheduling automatic payments.
Look Into Public Service Loan Forgiveness Program
As of now, FedLoan Servicing is among a few federal student loan service providers that offer the public service loan forgiveness (PSLF program).
If you work in the public sector you could get your loan's principal balance forgiven after making 120 qualifying payments.
That's still 10 years worth of payments, but the interest savings can be substantial.
FedLoan Servicing also works with the TEACH Grant program which can help teachers in some areas get debt relief.
How to Contact FedLoan Servicing
FedLoan Servicing is part of the Pennsylvania Higher Education Assistance Agency (PHEAA) but it provides services to borrowers across the country on behalf of the U.S. Department of Education through its website, myfedloan.org.
You can write this servicer at:
FedLoan Servicing
P.O. Box 69184
Harrisburg, PA 17106
You can also call toll-free at: 1-800-699-2908 from 8 am to 9 pm Eastern time on weekdays.
How to Complain About FedLoan Servicing
If you think FedLoan Servicing has violated the Fair Debt Collection Practices Act, you can reach out to the Consumer Financial Protection Bureau (CFPB) which regulates debt collections.
Your state's attorney general's office may also have resources. The Federal Student Aid (FSA) website can help, too. You may need to provide your FSA ID and log-in information to get help.
FedLoan Servicing gets more than its fair share of complaints, especially when it comes to credit reporting.
You can also complain to FedLoan itself. Look for the Office of Consumer Advocacy on the servicer's site.
How Can I Get a New Servicer for My Student Loans?
Unfortunately, borrowers can't control which company gets assigned to service their student loans.
If you'd like to have a new servicer, you'll need to consolidate your loans or refinance them with a private lender. Always research the new private lender carefully before refinancing.
What If FedLoan Servicing Reports Credit Inaccuracies?
Credit reporting errors could wreck your credit score. If FedLoan Servicing has inaccurately reported late payments or non-payment on your credit report, you should get these negative items removed.
First, log into your FedLoan Servicing online account, or find your latest statement, to see your account's current standing.
If your FedLoan account shows inaccurate missed payments or late payments, try to solve this problem first.
If you don't, the negative items will simply reappear on your credit report the next month.
If your online account is current then FedLoan has probably reported derogatory marks by accident. You should contact the servicer's customer service department and ask it to remove the negative items.
FedLoan Servicing Is Not a Scam
You're getting phone calls from FedLoan Servicing because this debt collector shows you owe money on your student loans.
The debt will not go away on its own so simply ignoring the phone calls and letters will make the problem worse.
Answer the calls, exercise your right to control how FedLoan contacts you, and then look for the best way to manage the debt whether it's consolidation, deferment, an income driven repayment plan (IDR) or some other solution.
Or, if you have inaccuracies on your credit report, you should deal with these right away, too.
Need More Help? Seek Professional Help.
Some borrowers prefer hiring a professional who knows how to remove FedLoan Servicing from your credit report.
If you decide to go this route, I suggest you check out Lexington Law Credit Repair. They'll take care of you. Check out their website.
Credit repair companies can speed up the process of removing negative items from your credit report — if they result from errors.
If you legitimately owe the money, credit repair can't help.
Related posts
Subscribe
* You will receive the latest news and updates on your favorite celebrities!