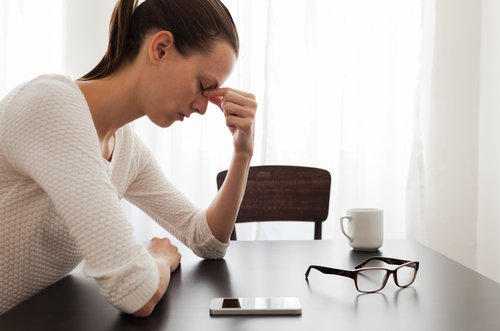 How To Remove Capital Management Services From Your Credit Report
Cashback, 3 years ago
0
6 min

read
844
Has Capital Management Services contacted you claiming you owe them a debt?
If you've been on the receiving end of calls and letters from a debt collection agency like CMS, it's also negatively affecting your credit score.
A collections entry can bring down your credit for 7 years, but you can get it deleted with a few easy strategies.
What Is Capital Management Services?
Concerned about the legitimacy of Capital Management Services?
Though you might not have heard the name before, Capital Management Services, LP, is an established debt collections agency.
The medium-sized agency originated in Buffalo, New York in 2000, where it is still headquartered today.
You can find Capital Management Services at their mailing address below:
698 ½ South Ogden Street
Buffalo, NY 14206
Steps to Remove Capital Management Services from Your Credit Report
Capital Management Services may have done damage to your credit score, but it doesn't have to in the future.
With a few simple strategies, you can get the debt collections agency removed from your credit report.
Ask for proof
Pay to have the entry deleted
Leave it to the pros
1. Ask for Proof of the Debt
Sometimes mistakes happen. You could be contacted about a debt you've already paid or one that was never yours to begin with.
The Fair Debt Collection Practices Act safeguards you here, requiring collections agencies to verify your debt by providing documentation of it before they can collect.
If you're skeptical about the debt, you should mail in a debt validation letter asking for proof.
You have 30 days to ask CMS for validations of your debt once they've made initial contact.
Pro tip: Even if you did let a payment slip and actually do owe CMS, send a validation letter anyway.
Oftentimes, they won't have the documentation they need from your original lender or service provider.
When a collections agency can't validate a debt, they have to cease their collections efforts.
That means you shouldn't receive any more calls or letters from them, and your credit report should no longer include a collections entry from the agency.
This is the quickest (and cheapest) way to get a collections account off your report.
Get a Free Copy of Your Credit Report
2. Pay to Have the Entry Deleted
While you should certainly try submitting a debt validation letter, it isn't your only option.
Whether you're too late to send a letter or the agency had the proof it needed, you may be able to get off the hook with a smaller negotiated payment.
With a pay-for-delete agreement, you can get an agency to agree to have the collections entry deleted in exchange for a payment.
Getting the agreement in writing is key. If you simply pay what you owe to CMS without an arrangement in place, they'll stop calling, and your payment will be reflected in their records, but the entry will still be on your credit report.
When you arrange a pay-for-delete, start your negotiations around 50% of what you owe the agency.
You can expect to see your credit score improve quickly as the collections entry should get taken off promptly once your payment is received.
3. Leave It to a Professional Credit Repair Company
You should be able to get CMS off your credit score with a debt validation letter or a pay-for-delete agreement, but you don't necessarily have to do it yourself.
If you'd rather not communicate with Capital Management Services on your own, a credit repair company can handle it for you.
These companies help people to dispute claims, work towards a solution with creditors, and get entries removed from their reports.
They can also step in to assist you if a debt collector violates the FDCPA in their communications with you.
Credit repair companies can also help out with trickier credit situations, helping you to recover after bankruptcy or other legal issues surrounding your credit.
Take a look at our list of the best credit repair companies to find the one that best suits your needs, and start boosting your score today.
How Does Capital Management Services Work?
Capital Management Services is a third-party debt collector, meaning they profit by collecting unpaid debts from consumers.
These debts can originate with lenders, creditors, or service providers in several industries.
If you forget to make a payment on one of your accounts and the company you owe is unable to collect your payment, they turn to agencies like CMS, either selling them your debts at a discount or paying them to help out with collections.
The agency then has the right to call and mail you letters until you send them a payment.
At that stage, they'll show up on your credit report as a collections entry, which negatively factors into your payment history, a whopping 35% of your overall score.
Collections entries remain on your report for 7 years, even if you pay off the debt. The severity of the damage to your score depends on several factors, like the amount of debt you have and how long it has gone unpaid.
It's crucial to use the steps below to ensure that CMS doesn't just stop calling you, but also gets removed from your credit report once you've dealt with them.
Dealing with Capital Management Services
Capital Management Services emphasizes its adherence to the Fair Debt Collection Practices Act on its website, a law that's designed to protect you from unlawful and harassing debt collection practices.
But like other debt collectors, CMS is subject to a slew of complaints from collectors. You can find complaints about CMS by looking at their Better Business Bureau profile and the Consumer Financial Protection Bureau.
Most of the time, debt collectors get complaints about the issues below:
Harassment: Debt collectors can't call you at work or at inappropriate hours, nor can they contact your employer, family, or friends about your debts.
Faulty credit reporting: Sometimes, a collections entry can be the result of faulty reporting, which is why debt collectors are required to validate debts.
Failure to validate debts: The FDCPA requires collections agencies to present proof of your debt upon request, which they sometimes fail to do.
Another of the biggest advantages of the FDCPA is that it lets you set the terms of your communications with the agency.
We always advise that you communicate with debt collectors by mail instead of talking on the phone.
It's best to get everything in writing in case there are any issues getting the collections account removed from your report.
And it will free up your phone from CMS' frequent calls, a win-win.
Related posts
Subscribe
* You will receive the latest news and updates on your favorite celebrities!