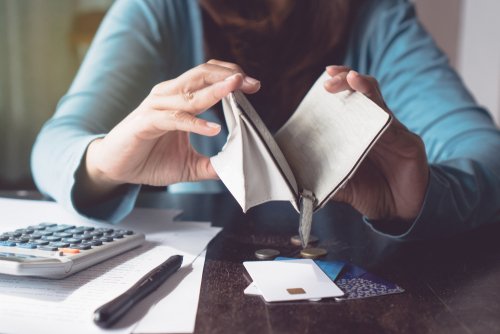 How To Remove Avante USA from Your Credit Report
Cashback, 3 years ago
0
6 min

read
866
It can be easy to miss a payment, especially in a global pandemic when the economy is on a downward spiral.
Whether you lose your job, get sick, or simply forget to pay a bill, unfortunately, missed payments can really hurt your credit score.
If you've received a call from Avante USA or you've run across the name while checking your credit report, you're probably wondering how to stop the harassing phone calls and to get the collections account removed.
Before you pick up your phone or make a payment to Avante USA, take a few moments to read the pointers below.
They could be the key to fixing any collection issues, transforming your credit score, and getting debt collectors off your back.
The best part? You may not even have to make a single payment.
What Is Avante USA?
Avante USA, Ltd., Inc, is a debt collection agency located in the United States. While their frequent calls might make the company seem fishy, it's an absolutely legitimate operation and not a scam.
Avante has been in business for nearly 20 years, beginning its debt collection services in 2003. Today, the mid-sized debt collector is headquartered in Houston, Texas.
Avante has four primary collections divisions:
Auto, commercial, credit card, education, and retail collections
Health care billing and collections
Debt buyers servicing
Insurance followup and denial
3 Ways to Remove Avante USA from Your Credit Report
When Avante and other debt collectors contact you, you need to have a solid game plan for getting the collection removed from your credit report.
Take a few pages from our playbook below to get the best results when you deal with Avante USA.
Send Avante a debt validation letter
Negotiate a pay-for-delete-agreement
Hire a credit repair company
1. Send Avante USA a Debt Validation Letter
The first strategy on our list is also the least expensive one. Thanks to the Fair Debt Collection Practices Act, debt collectors have to prove that you actually owe them the amount they're claiming you do.
Since they aren't the original creditors or service providers, they don't always have this information on hand.
Once Avante USA has begun communications with you, you've got a month to dispute the debt.
Mailing Avante a quick debt validation letter could solve all your problems, whether you truly owe the agency money or you've wound up on their radar by accident.
In many cases, the agency doesn't actually have the documentation it needs to further pursue payment.
If the agency cannot validate your debt, they'll be obligated to remove the collections account from your credit report.
Problem solved.
2. Negotiate a Pay-for-delete Agreement
If Avante USA was able to validate your debt or you've missed the window for disputing it, it's time to start negotiating.
Oftentimes, debt collectors will set up a payment arrangement that is less than the actual amount owed.
But rather than simply paying off your debts, you need to get the collections agency to agree to have their negative entry removed from your credit report.
Once again, be sure to negotiate with Avante USA in writing. An agreement between you and the collections agency is more airtight if it is clearly documented.
When you and the agency agree on a price, and you make your payment, it should be quickly reflected on your credit report.
If the collections entry is still present after a month, you should follow up with Avante.
Get a Free Copy of Your Credit Report
3. Hire a Credit Repair Company to Deal with Avante USA
You don't have to handle Avante USA on your own. If you dread the thought of writing the collections agency and negotiating payments yourself, you might want to pay for a credit repair service.
Credit repair company law firms can be downright essential if you're facing legal action from creditors and collectors, but they can also be useful for clearing up smaller issues, like getting collections entries deleted.
These companies are trained to confront debt collectors, making sure they don't violate the FDCPA. They can help answer questions like, "Can Avante USA sue me?"
Check out a company like Sky Blue, whose team of experts can improve your credit score, fast.
Whatever route you choose, don't wait to get started on repairing your credit. With the strategies above, you can get Avante removed from your credit report easily.
How Does Avante USA Work?
Creditors and service providers can only dedicate so much time to pursuing late payments on accounts.
Once unpaid debt reaches a certain point, companies often turn to debt collection agencies like Avante USA to help them collect payments.
These agencies either purchase the debts from providers, or they are employed by them to collect debts. Either way, the collections agency then has the right to contact you in pursuit of repayment, profiting when you make a payment.
They use multiple lines of communication, like writing, calling, and leaving voicemails.
Perhaps the loudest message the debt collector sends is on your credit report. Once your debt reaches collections, it can appear on your credit report as a collections account.
This type of entry can severely ding your payment history record and affect your credit score for seven years, even if you make a payment and settle the account.
Avante USA Contact Information
The company's mailing address, which you will likely need in your future interactions with the agency, is 3600 S Gessner Rd STE, Houston, TX 77063.
Other important contact information includes their phone number, (832) 476-1740, and their website, www.avanteusa.com.
Dealing with Avante USA
According to its Better Business Bureau (BBB) and Consumer Financial Protection Bureau (CFPB)  Avanteusa complaints, the agency has some shortcomings.
The majority of complaints against collection agencies involve their aggressive phone calls and their failure to validate debts. People also cite issues with inaccurate reporting.
That's why it's crucial to read and understand the basics of the Fair Debt Collection Practices Act.
This law keeps creditors from overstepping, ensuring that they don't threaten or harass you. For instance, they can't bother you at work or tell other people like your co-workers or friends about your debt as a means to intimidate you into making a payment.
The act also requires them to respect your wishes for how they communicate with you.
You should always take advantage of that protection and only communicate with debt collectors in writing, specifically United States Certified Mail..
When you communicate with letters, it provides you with documentation of all of your conversations with the agency, which can be helpful in the process of getting Avante removed from your credit report.
Related posts
Subscribe
* You will receive the latest news and updates on your favorite celebrities!